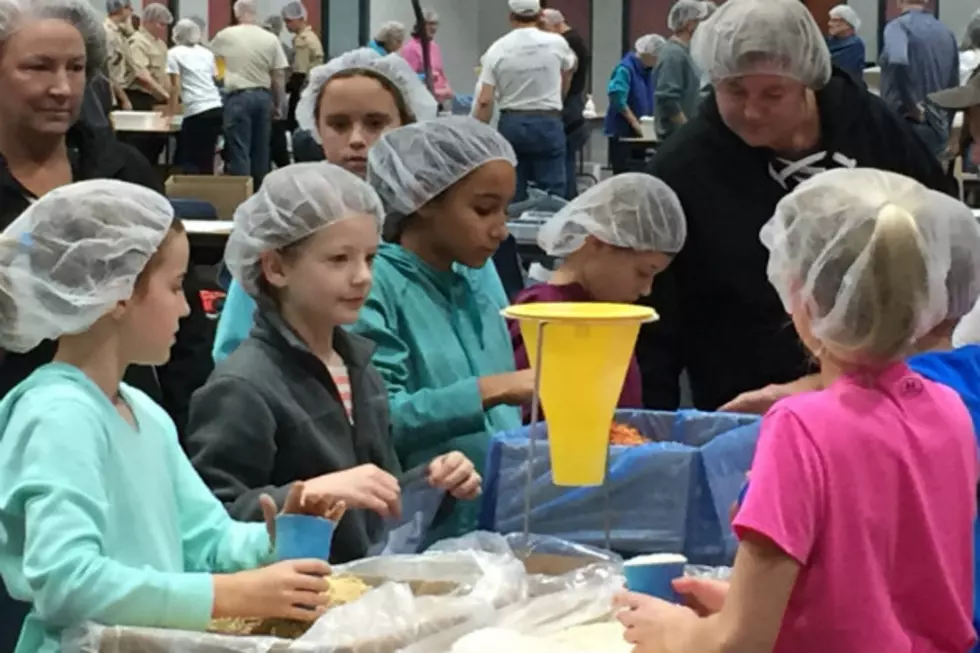 Kids Fighting Hunger Needs Your Support
Photo by Isaac Schweer, WJON
ST. CLOUD -- St. Cloud State University and Kids Fighting Hunger need your support to help feed hungry children around the world.
The Kids Fighting Hunger Martin Luther King Jr. Day of Service event next Monday (the 18th) already has more than 300 volunteers, but they need support from the community to buy the food.
Just $15 buys 90 meals and donors will receive a letter acknowledging their tax-deductible donation.
Checks can be made out to the Kids Fighting Hunger Organization at PO Box 7550 in St. Cloud.
Kids Fighting Hunger is looking to package about 144,000 meals for Children of the Nations.