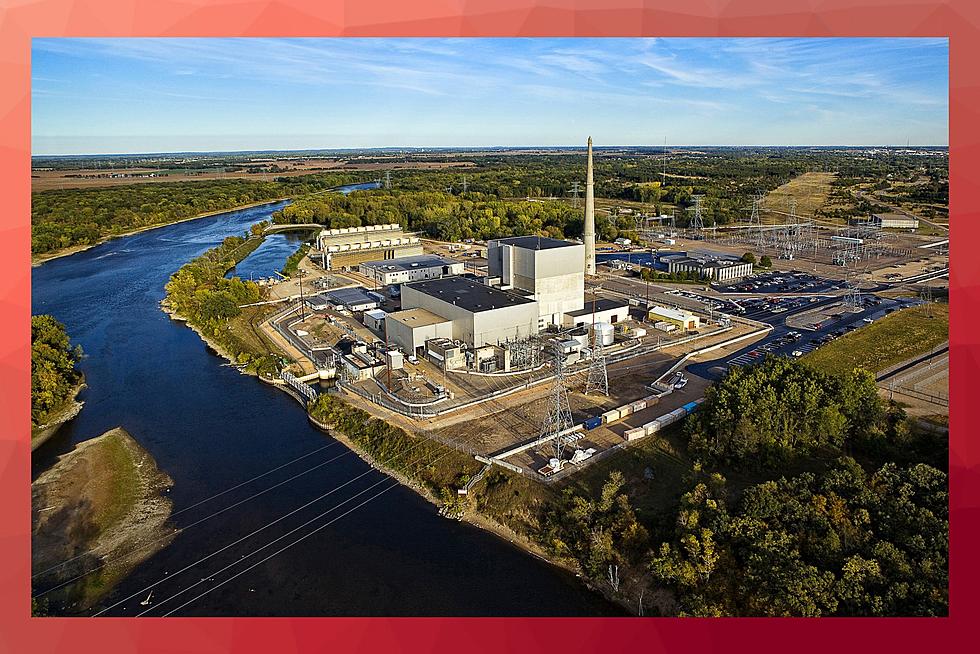 Fish Kill Linked to Monticello Power Plant
Photo: Xcel Energy
MONTICELLO (WJON News) - A fish kill on the Mississippi River is related to the Monticello Power Plant, but not due to a recent Tritium leak.
Xcel Energy has reported more than 250 fish have died near the Monticello Nuclear Power Plant due to the plant shutting down to repair a water leak permanently.
Patrick Flowers, Manager of Environmental Services for Xcel Energy, explains the problem:
Monticello has a wastewater discharge permit to discharge heated water back to the river. It heats up the river this time of year, and the fish get acclimated to that, and so they'll hang out in the Florida river water, while we're going through the Minnesota winter. When Monticello comes offline, they gradually walk themselves down, but they get to a point where they shut the reactor completely down. There's this last little step that winds up being a little bit faster than we want. And the fish have to go from about 43-degree water at that point down to the ambient temperature, which I think was like 36 or 37. And that quick change causes them to get shocked. And so some of them can't handle that and they die, others will take a day or so to acclimate and then they'll swim away.
Officials quickly note that the power plant was taken offline in steps to mitigate the effects on wildlife.
Xcel Energy officials are working with the Minnesota Pollution Control Agency and the Minnesota Department of Natural Resources to monitor the effects on fish and other aquatic life.
READ RELATED ARTICLES
Come Visit St. Augusta, Minnesota in Pictures