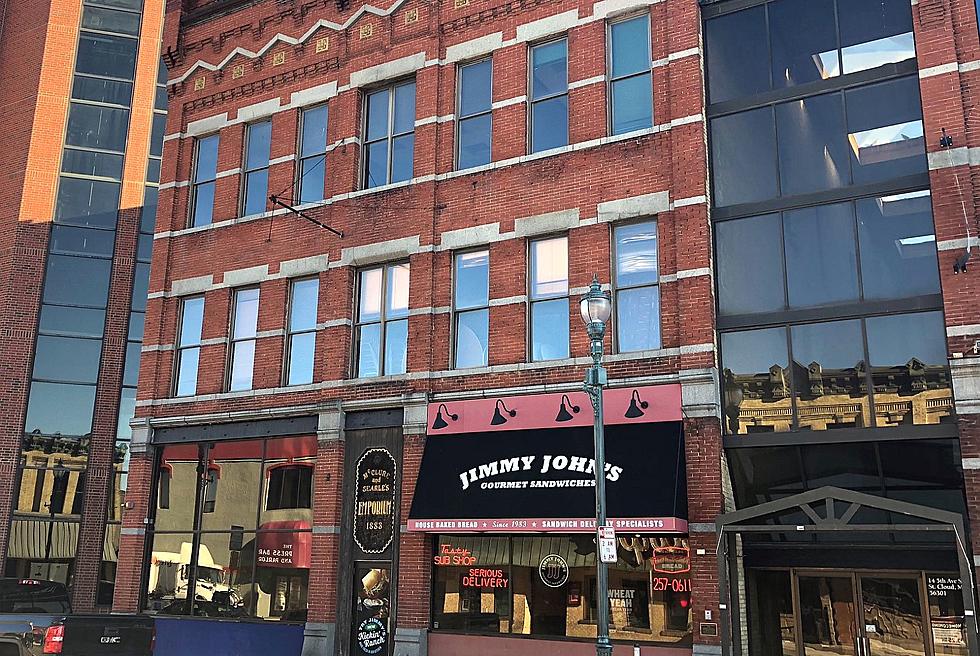 Companies Invest In Another Historic Downtown St. Cloud Building
McClure and Searles Building, photo by WJON.com's Jim Maurice
ST. CLOUD -- Two St. Cloud businesses are partnering to invest in another historic downtown building. Inventure Properties and Spring Hill Capital recently bought the McClure and Searles building at 14 5th Avenue South.
Inventure Properties CEO and President Doug Boser say they are continuing to look at buildings that have a high profile or have a lot of meaning to them -- and the city.
We're trying to re-establish those buildings as the real namesakes of why and who brought them to fruition, to begin with, and that they are standing testaments of time.  These are buildings that are 130 plus years old and they're still here.  And so we kind of take it on as caretakers to these properties.
One of McClure Building's most prominent former tenants was Tenvoorde Ford, which got its start there.
Shannon Wiger of Spring Hill Capital says it will undergo a full historic preservation.
Under the guidance of the State Historic Preservation Office and the National Park Service, we'll work with them and the local Historic Preservation committee to make sure we're working through the building floor by floor and really thinking through the original intent and finishes and making sure we're restoring those as they were.
Boser says they are hoping to fill the space next to Jimmy John's with a retailer.
The second and third floors are being described as wide open flex spaces for now, but their goal is to fill all three floors with businesses and workers contributing to downtown.
Boser says like their previous acquisitions of the First National Bank Building, the Whitney Building, and the Benson Brothers Buildings, they want to bring a vibrancy back to the downtown.
We run into people all the time that say there's just a lot of negatives downtown.  You have to take those things and turn them into a positive.  I think today and in the next 10 years, this is our time to create our own downtown.
They are looking at adding some exterior lights to the building, similar to what they did with the First National Bank Building.
They are hoping to have the renovation done by September of next year.
A few photos of the McClure and Searles Building courtesy of the Stearns History Museum: