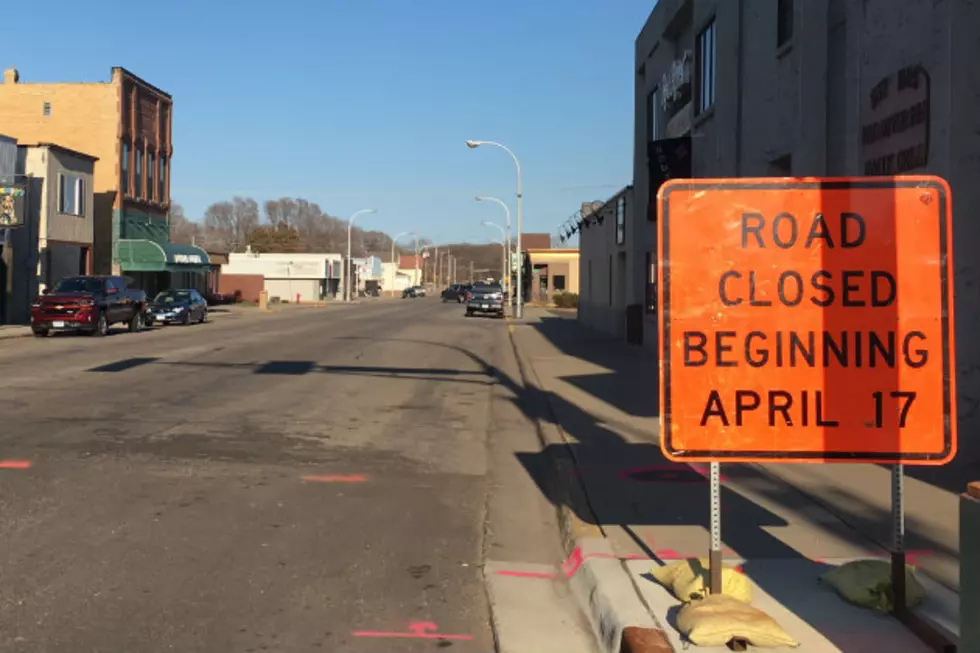 Cold Spring to Start Main Street Construction Project
(Chrissy Gaetke, WJON)
COLD SPRING -- Construction season is here and Cold Spring is about to start a major project.
Similar to Red River Avenue's construction project last year, Cold Spring is about to get started on Main Street. City Engineer Brian Lintgen says work will begin next week.
"We're going to be starting construction on Monday, [April] 17th, that will start with taking out the pavement, and from there we are going to start replacing utilities."
The city is on a tight deadline to complete the project. Lintgen says the goal is to get a portion of the construction completed in time for Cold Spring's annual summer festival.
"The project is going to go throughout the summer, the westerly two blocks are planned to be done by the middle of July in time for Hometown Pride Festival and the remainder of the project finishing up in early fall."
As with many downtown construction projects, getting to businesses in the construction area can be challenging, Lintgen says they are working closely with business owners to make sure people can safely get to each store on Main Street.
"The city is going to be working with the businesses to try to do their best to maintain access. We'll have temporary pedestrian access and encourage residents to continue using the downtown businesses, they will all still be open with access on the side streets."
Updating utilities, reconstructing the street, replacing sidewalks and adding streetscape elements are the highlights of the project. Lintgen says when it's finished the roadway should look similar to Red River Avenue.
The total cost of the project is estimated at around $1,530,000.