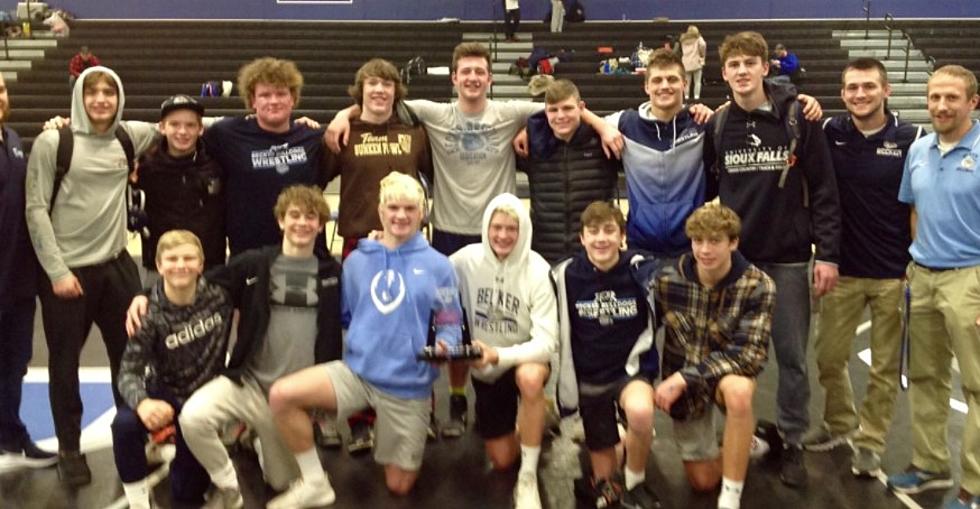 UPDATE: Royalton Heads to State Wrestling Championship Match
PHOTO: Roger Mischke
ST. PAUL -- The Royalton High School Wrestling team will have a shot at a state title.
Royalton beat Dover-Eyota 34-33 in the semifinals to advance to the Class A Championship match. The will take on Jacksonville County Central in the title match at 7:00 p.m. at Xcel Energy Center.
On the other side of the Class A Wrestling Tournament bracket Kimball will try for 5th place after beating Maple River/USC 39-23. They will face United North Central who defeated Belgrade-Brooten-Elrosa 34-30.
In the Semifinals of the Class AA Wrestling Tournament Becker High School fell to  Kasson-Mantorville 31-24. The Bulldogs will now move into the third place match against Watertown Mayer-Mayer Lutheran at 5:00 p.m.
We will continue to update you on how our local wrestling teams are doing as the results come in.
TACKLE THESE: Check Out the Best Uniforms In Each NFL Team's History