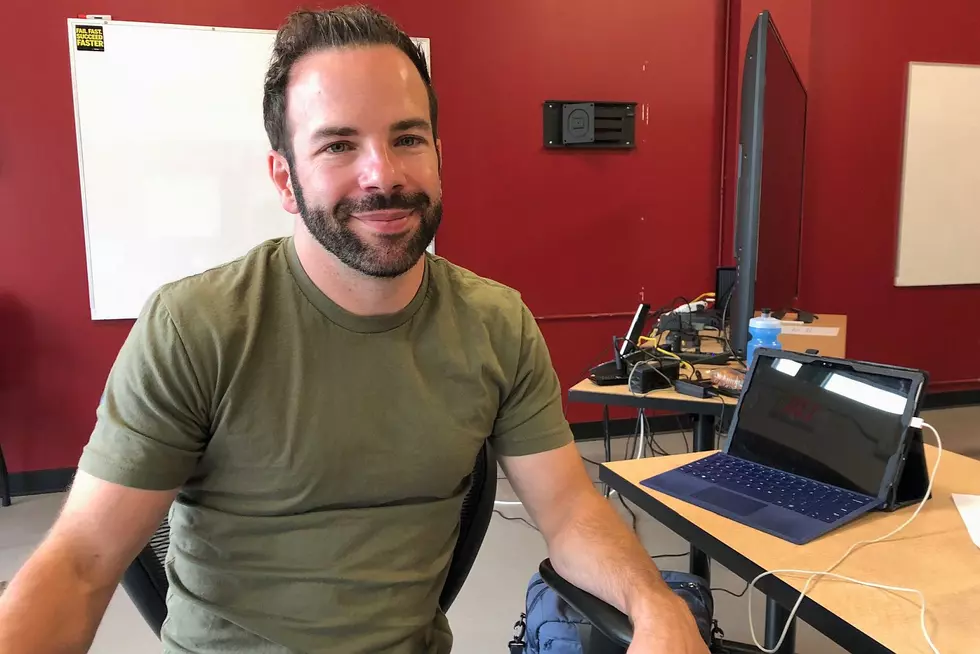 Venture Fund Created to Help Local Tech Start-Ups Grow
Ryan Weber co-founder of Great North Labs, photo by WJON.com's Jim Maurice
ST. CLOUD -- A pair of local brothers have a vision of St. Cloud becoming the "Silicon Valley" of the Midwest. Ryan and Rob Weber have launched "Great North Labs", which is part start-up school and part venture fund designed to help people in the region scale their tech companies.
When we started our company generating a profit was not our reason for existing.  We were very passionate about digital media.  That's all we wanted to do, and making money was second.  With the fund - and as an angel investor - our first priority is we want to make an impact on the region in tech.
Ryan Weber says they are excited about all companies, but as a venture fund, they are looking to invest in businesses that can become a billion dollar company. He says central Minnesota has the talent to create the next big tech company.
I'm very bullish that you can build something in St. Cloud that's extremely scaleable.  You don't need to leave for funding.  You can find a lot of the talent you need to build a large-scale company here.
Weber says they started making investments with their venture fund in January.
Currently, we've made five investments since the formation of Great North Labs.  One of them is a stealth company that you won't see on the website.  Our intention is to invest in about 25 companies between now and 2023.
He says over 150 people have expressed an interest in investing alongside them in their venture fund.
Weber says he and his brother have been angel investors since 2006 when they formed "32 Degrees". That fund was used to invest in over 20 tech companies up until last year. 32 Degrees still exists, but they put it on hold so they can focus on this new venture fund.
Ryan and Rob Weber started Freeze.com (which evolved into NativeX.com) when they were students at SCSU, they sold that company for $25 million in 2016.