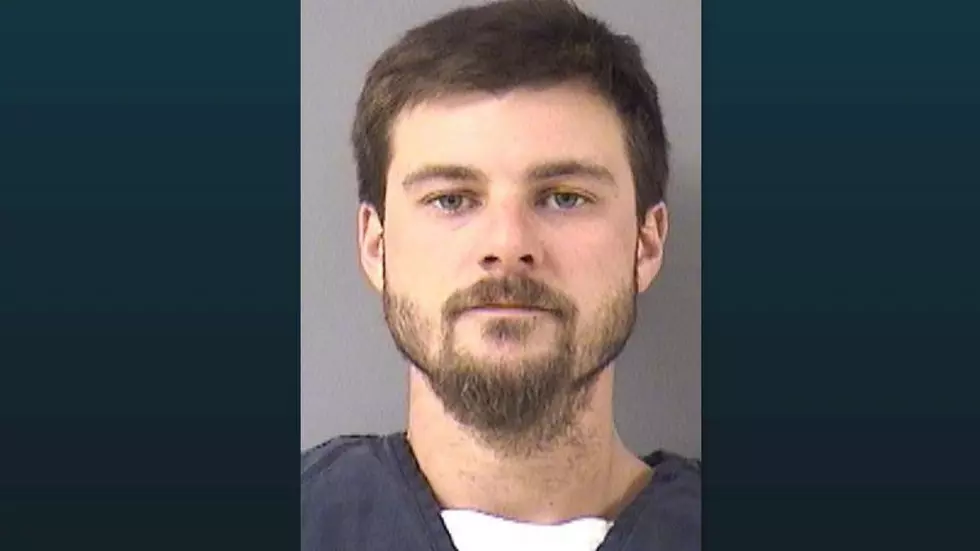 St. Joseph Man Charged With Murdering Rice Infant
James Wood; Photo: Benton County Jail
FOLEY -- Murder charges have been filed against a St. Joseph man accused of killing a 7-month-old boy in Rice. Twenty-nine-year-old James Wood is charged with 2nd-degree murder, 3rd-degree murder, and 1st-degree manslaughter.
According to the complaint filed in Benton County District Court, Wood went to the home in Rice to stay the weekend with his girlfriend and her two children.
Records show the mom put the boy down to sleep in a rocking bassinet around 8:00 p.m. on Friday. She later laid with her four-year-old boy on the couch to help him fall asleep around 9:30 p.m.
The mother told investigators she then went into the garage and drank alcohol with Wood before going to bed around midnight. The mom said both boys were asleep and were in good health when she checked on them before going to sleep. Records show Wood did not go to bed at that time.
The following morning, the mother told police she went to check on the baby and found him not breathing, cold to the touch and with bruises on his face. Wood's vehicle was gone and text messages to him went unreturned.
When officers arrived at the home, they overheard the mom ask the older boy if he saw anything and the boy respond that "James hit him" and said, "he is naughty". The boy later demonstrated to police how Wood hit the infant by hitting himself in the forehead.
Wood was later found in the Morrison County Jail being held on DWI charges after authorities there say he was arrested for driving northbound in the southbound lanes of Highway 10. Records show Wood fought with arresting officers, refused to give a breathalyzer test and said he was traveling out of state for work. His employer was contacted and told police Wood was not working out of state but expected back to work Monday in Willmar.
Wood is being held on $1-million bail.  His next hearing is set for November 6th.