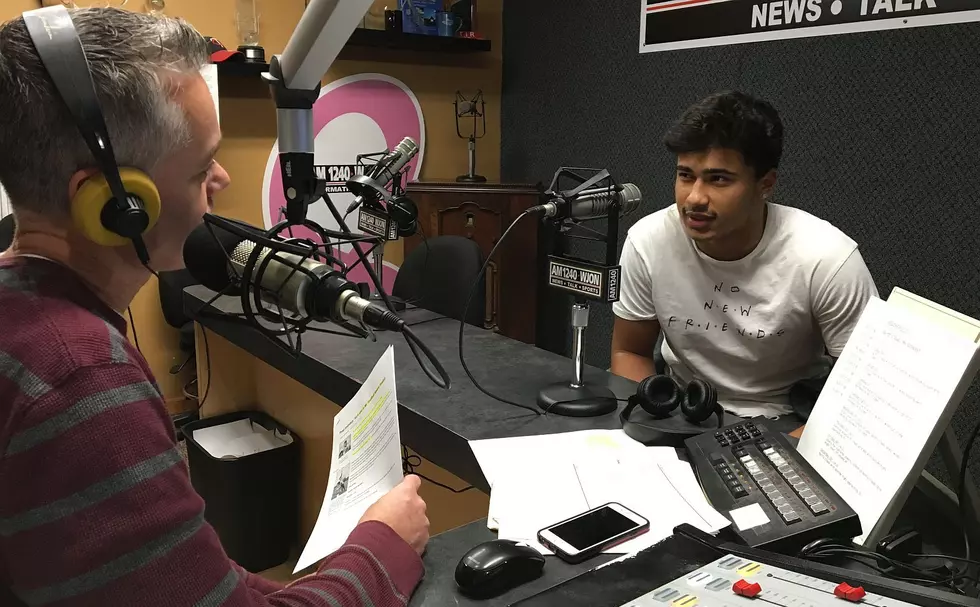 St. Cloud Tech's Spann-Ford 'Mr. Football' Finalist
St. Cloud Tech's Brevyn Spann-Ford, photo by WJON.com's Alex Svejkovsky
ST. CLOUD - A student at St. Cloud Tech is a finalist for the Mr. Football Award. Brevyn Spann-Ford found out last week that he is one of 11 finalists for the honor of the state's best high school football player.
Spann-Ford is a 6-foot 7-inch wide receiver and defensive back. He says he's always been more interested in team honors.
Personal accolades are good but it's more about the team for me.  It's more like me representing Tech than me winning the award by myself.
Spann-Ford says he found out he was a finalist on Twitter. The award presentation is on Sunday, December 10th.
He says he's looking forward to the basketball season now and is expecting another strong year for the Tigers.
Then it is on to the University of Minnesota next year. He's already committed to the Gopher football program, but he doesn't officially sign with them until December 20th.
I like their coaches and their program.  I really like PJ Fleck and what he's doing with the program, and I have all my faith in him.
Spann-Ford was also recruited by other Division I programs like Missouri, West Virginia, and Iowa State.
He says he plans to major in sports management in college.