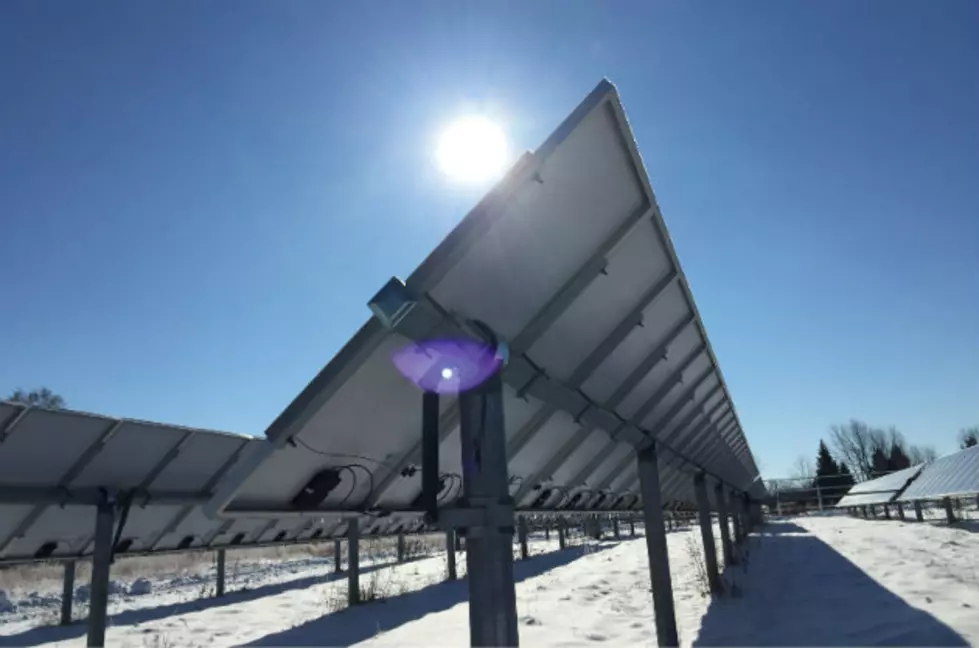 UPDATE: Sherburne County Decides Against Solar Farm Moratorium
Photo by Isaac Schweer, WJON
ELK RIVER -- The Sherburne County board of commissioners has decided against a short-term moratorium on solar farms.
Commissioners heard a proposal today (Tuesday) which would have prevented companies from developing the farms until the county could develop rules about where they can be located and how they're managed. But, County Administrator Steve Taylor tells WJON News commissioners decided against the plan because the state legislature is considering a few bills that will regulate the solar farms.
Taylor says commissioners wanted to wait and see what the state comes up with before enacting their own ordinance governing the solar operations.