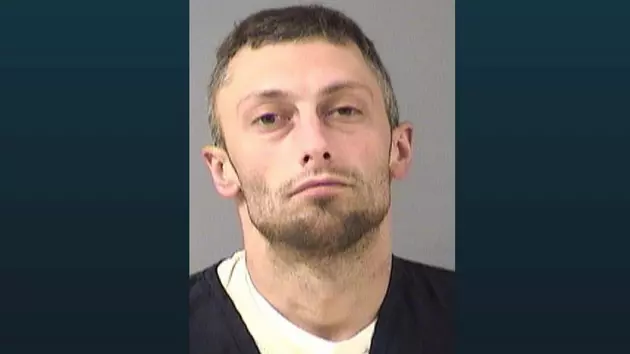 Sauk Rapids Man Arrested After Traffic Stop in Stolen Car
Photo: Benton County Jail
SAUK RAPIDS -- A traffic stop in Minden Township over the weekend led to the arrest of a Sauk Rapids man on several charges.
Twenty-eight-year-old Tyler Wiehoff was arrested Saturday after a Benton County Deputy stopped the car he was driving for broken taillights. Wiehoff initially claimed he was his brother. The officer found a photo of his brother, and eventually, Wiehoff gave his actual name. Deputies found four outstanding warrants for his arrest.
The officer noticed the vehicle's steering column and ignition switch had been damaged and made contact with the registered owner. The owner confirmed the car had been stolen. Wiehoff was arrested and taken to Benton County Jail.
During a search there, authorities found two pills suspected to be Oxycodone, which police say Wiehoff doesn't have a prescription for. He was booked on charges of Driving After Revocation, 5th Degree Controlled Substance Crime, Giving a False Name and Possession of Stolen Property.