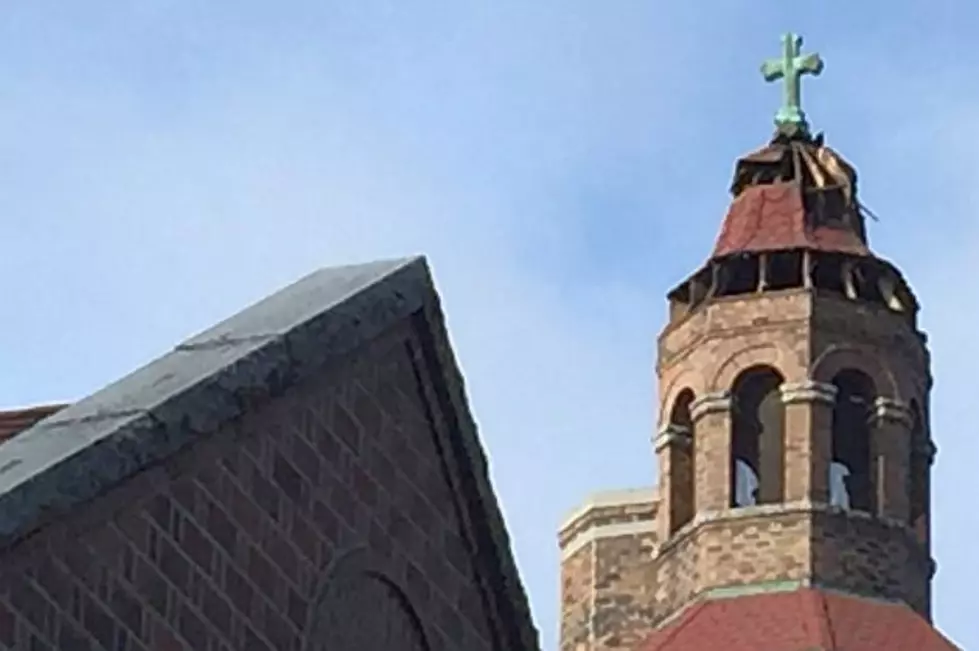 Lightning Bolt Damages Bell Tower at St. Cloud Children's Home
Damage to Bell Tower at St. Cloud Children's Home, photo by WJON.com's Isaac Schweer
ST. CLOUD - A lightning bolt struck the Bell Tower at the St. Cloud Children's home late last (Wednesday) Night. Catholic Charities Executive Director Steve Bresnahan says it happened just before 11:30 p.m.
The top structure had kind of a roof, I'm assuming it was wood, and so that was really all that was damaged. We're just starting now to get the folks that know structures to get out here to assess to see what else might have been damaged by this.
Bresnahan says no one was hurt in the incident.
It's off on an end of the building where the kitchen is, and of course at 11:30 p.m. at night nobody's in the kitchen. So it really hit a part of the building that's not occupied by kids. Nobody was anywhere near when it happened.
However, they're assessing the damage to the building. He says they're not able to make phone calls, or get emails today (Thursday).
When you get a lightning strike it affects all your electronics. Our phone system is down right now, computer systems are down. We're just working through all that stuff trying to get a handle on what all has been impacted by it. Looks like it was a pretty major lightning strike.
Bresnahan says they do have electricity today, and all of their programming is continuing as normal. The Children's Home is a residential treatment program for kids ages 12 to 18.
The Bell Tower was built in 1924,and was originally part of the St. Cloud orphanage .