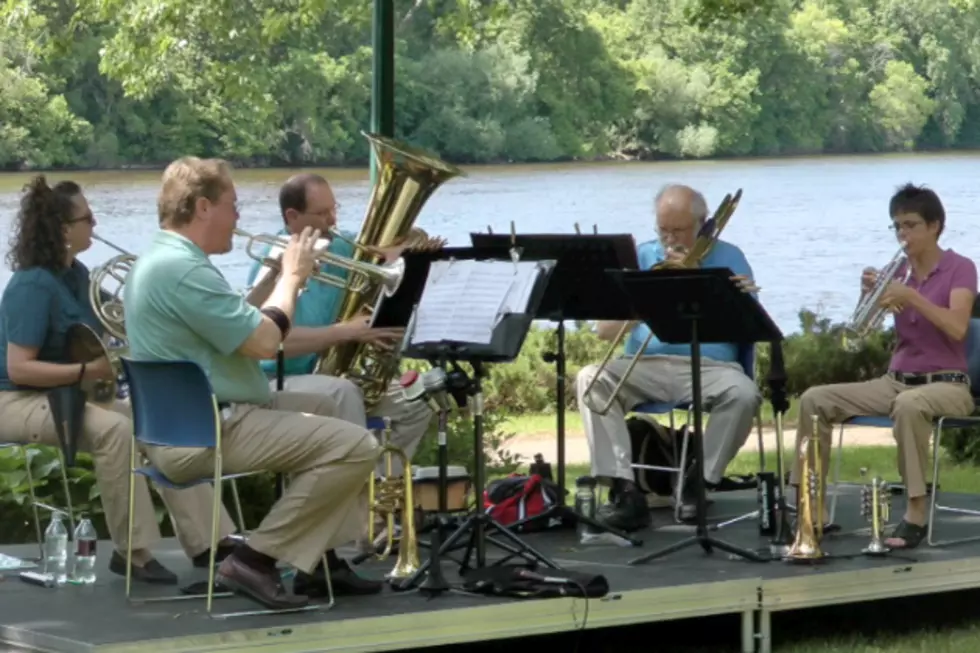 It's The 16th Year of Music in the Gardens
Music in the Gardens (Photo by: Alex Svejkovsky, WJON News)
ST. CLOUD - This Sunday marks the kickoff of the 16th season of Music in the Gardens. The concerts are held near the Gazebo in Munsinger Gardens. All of the concerts are free to the public. You are asked to bring your own lawn chair or blanket to sit on. The Munsinger Clemens Botanical Society will once again be selling Root Beer Floats for one dollar.
There is a great line-up this year, starting with Granite City Brass. The concerts are held on alternating Sundays, with the music starting at 3:00 p.m.
Music in the Gardens Lineup 
June 14th - Granite City Brass
June 28th - Adam Hammer and Dave Coffell
July 12th - Twin Cities Woodwind Trio
July 26th - Laura Cavianni
August 9th - Dennis Warner
August 23rd - Monday Night Jazz
The 4th Annual Memorial Release of the Butterflies will be held on Sunday, July 26th. The butterflies will be distributed at Munsinger Gardens Gazebo starting at 2:00 p.m. Then at 2:30 p.m. there will be a short program followed by the release of the butterflies. Music by Laura Cavianni will then begin at 3:00 p.m.
The 4th Annual Memorial Release of the Butterflies is a collaborative event between Quiet Oaks Hospice House, Munsinger Clemens Botanical Society, St. Cloud Symphony Orchestra, and local hospice agencies. You can purchase a butterfly for $20 each online by visiting the Quiet Oaks Hospice House Website.