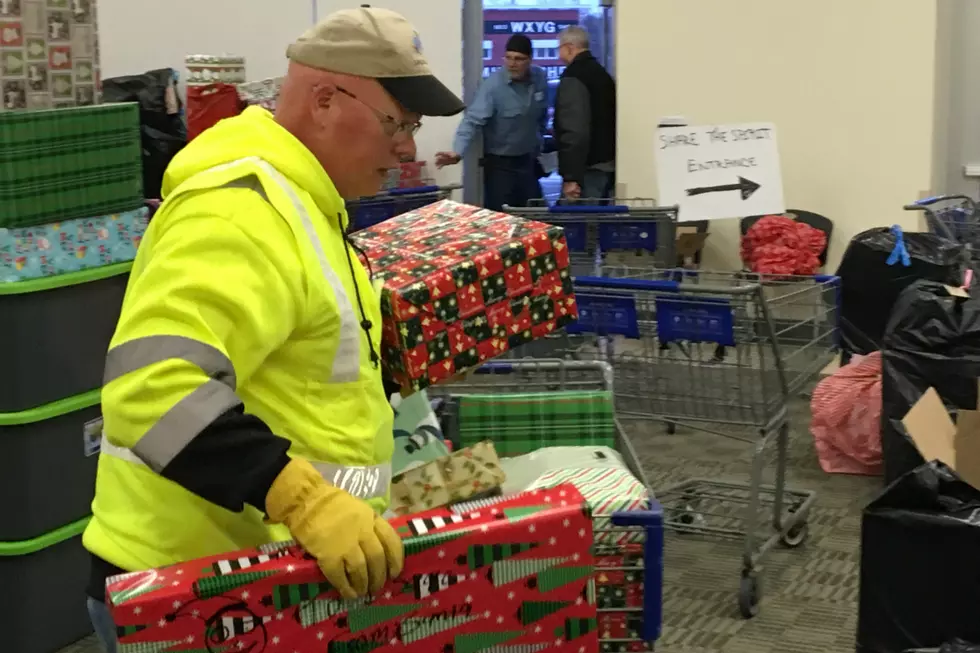 Hundreds 'Share the Spirit' by Donating Gifts in Sauk Rapids
Alex Svejkovsky, WJON
SAUK RAPIDS -- Everything from toilet paper to entire furniture sets were donated to families in need Monday afternoon.
Through Catholic Charities "Share the Spirit" campaign, over 240 families in need were adopted this year. Steve Pareja is the Executive Director of Catholic Charities. He says most families aren't just asking for toys and other Christmas presents but rather necessities. 
"It's very amazing, some of the needs people are asking for are very basic needs. They're not asking for extravagant gifts at times, they're looking for things like socks, pajamas, or a warm jacket. To know those are basic needs that individuals in our community are looking for, I'm pleased we are able to help out."
Larry Mareck is a volunteer. He says it's heartwarming to see these families have their Christmas wishes come true.
"It's rewarding for me to see the happiness and the joy that the community is bringing to these families that they are never ever going to see."
Gifts were dropped off for the adopted families at the Sauk Rapids Government Center.
Social workers and families will pick up the presents on Tuesday. Last year, the organization helped 210 families in the St. Cloud metro area.