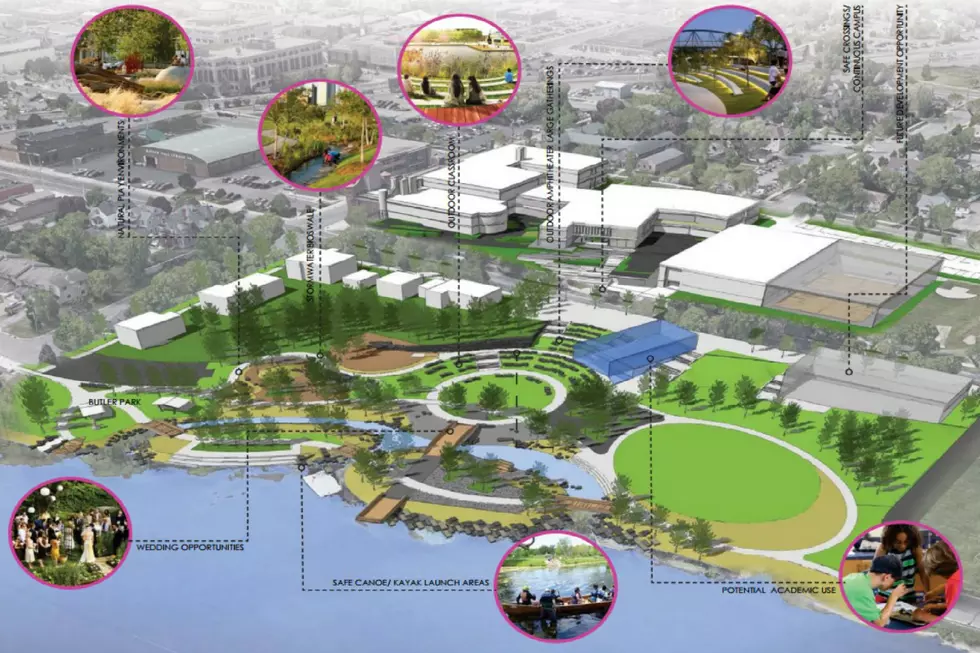 Follow Up: RiverWalk Project Moves Forward into New Year
City of St. Cloud
ST. CLOUD -- The WJON news team is kicking off our "Whatever Happened With That?" follow-up series. For our first walk down memory lane, we're answering the question, whatever happened with the RiverWalk plan?
We found out plans are moving forward with St. Cloud's multi-million dollar RiverWalk.
The project will reconstruct 5th Avenue North along the Mississippi Riverfront to connect downtown St. Cloud to Hester Park and St. Cloud Hospital.
Community Development Director Matt Glaesman says the next steps for the RiverWalk project will be to put it in the city's Capital Improvement Plan.
"The process starts with a public hearing December 12 at the planning commission and the staff goes back and evaluates all of the needs and the costs associated. Then they come back for another public hearing in February and that leads to an adoption of the document that outlines what's going to be built in the next five years."
Glaesman says the city will be approving phase one of the project which includes connecting the northern part of the RiverWalk to the Lake Wobegon Trail, Hester Park and St. Cloud Hospital.
"The RiverWalk is really the idea of making a better waterfront along that stretch of 5th Avenue, between the water plant and St. Cloud Hospital on the north end and the downtown on the south end. Right now it's consumed by the road and over the last couple years we've been talking about making that a more environmentally friendly space and at the same time making it more of an active space too."
Phase one is expected to cost $4.5 million. Construction on phase one is to begin in 2019.
Phase two of the RiverWalk is the transformation side of the project. It includes the creation of two islands, a play area, amphitheater, classroom space, multi-use building, swim area, picnic area, open lawn, kayak/canoe launch and Butler Park. Phase two is expected to cost $10 million.
The total project is on a 10-year timeline. It will be funded by private donations, state and federal grants and half-cent sales tax dollars.
If you're interested in seeing the RiverWalk Master Plan, click on the link below.
Coming up on Tuesday on our "Whatever Happened With That?" series we find out whatever happened with the St. Joseph Lofts project.