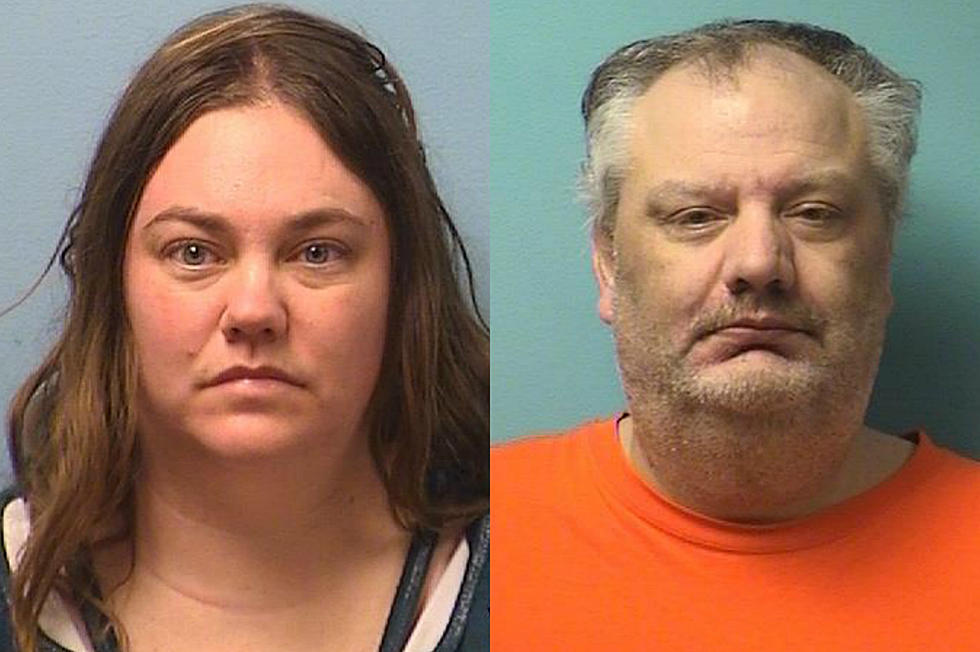 Couple Charged With Sexually Abusing Minor
Nikki Hauser (left) and Shannon Hauser -- Stearns County Jail booking photos
ST. CLOUD -- The wife of a man charged with the sexual assault of a minor has now been charged with aiding and abetting in the sexual abuse. Thirty-eight-year-old Nikki Hauser has been charged with 11 felony counts of aiding and abetting 1st-degree criminal sexual conduct with a victim under 16-years-old. Forty-six-year-old Shannon Hauser was charged in November with three counts of sexually abusing the same victim back in November 2017.
According to the complaints filed in Stearns County District Court, Nikki Hauser aided in the abuse dating back to before 2011 when Shannon Hauser was in prison on child pornography charges. Nikki Hauser would hand the phone to the girl when Shannon Hauser called and he would direct her to describe sex acts to him as she performed them.
The victim told a social worker the abuse escalated when Shannon Hauser was let out of prison in 2012 and continued until early 2017.
Hauser would make the victim perform oral sex on him and then Nikki Hauser would also engage in sex acts with the girl.
The victim described the abuse as happening at least once per week over those years and at times up to three times per day.
Court records show the child is suffering from major depression disorder, anxious stress, trauma and stressor-related disorder directly linked to sexual abuse.
Shannon Hauser is due in court March 1st. Nikki Hauser's court date has not yet been set.