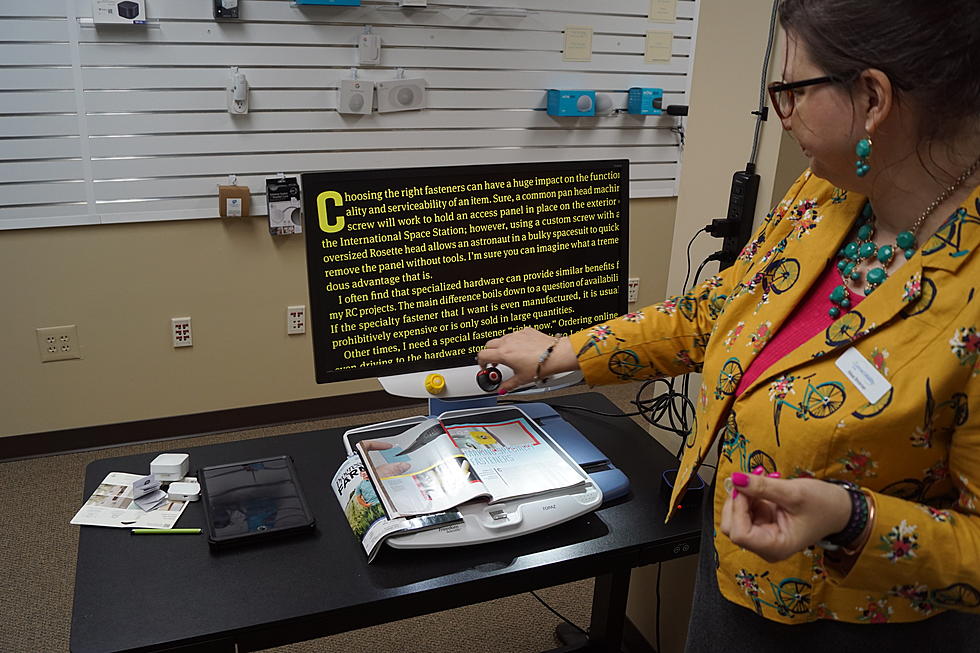 ConnectAbility to Showcase New Hands-On Assistive Technology Lab
(Photo: Alex Svejkovsky, WJON)
WAITE PARK (WJON News) -- A new space designed to help improve the lives of people with barriers is open in Waite Park.
ConnectAbility of MN is showcasing their new hands-on Assistive Technology Lab later this week.
The goal of the lab is to provide technology access and support for people with physical and invisible barriers.
Chantal Oechsle is the Board President of ConnectAbility of Minnesota. She says despite its name, Assistive Technology is not just computers and electronics.
It doesn't just have to be computers, it can be a simple as an extra handle to help you get out of the tub, a button to press, or gloves to help you grasp things.
Oechsle says this lab allows people - both young and old - the opportunity to come in, learn about a variety of items and try it out in-person.
Oechsle says this idea has been in the works for the last several years.
This has been a brainchild in the making since we re-branded in 2020. We wanted to bring Assistive Technology to our community and central Minnesota. The needs are so great not just with disabled children, but elderly adults who need support as they are aging.
Oechsle says this is the only Assistive Technology lab in central Minnesota with the next closest facility located in the Twin Cities, Duluth, and Rochester.
ConnectAbility of Minnesota is hosting an Open House for their Assistive Technology Lab from 8:30 a.m. to 4:30 p.m. on Wednesday.
The event is open to the public located at 2901 3rd St S Waite Park.
---
READ RELATED ARTICLES
---
Come Visit Bowlus, MN With Us in Pictures