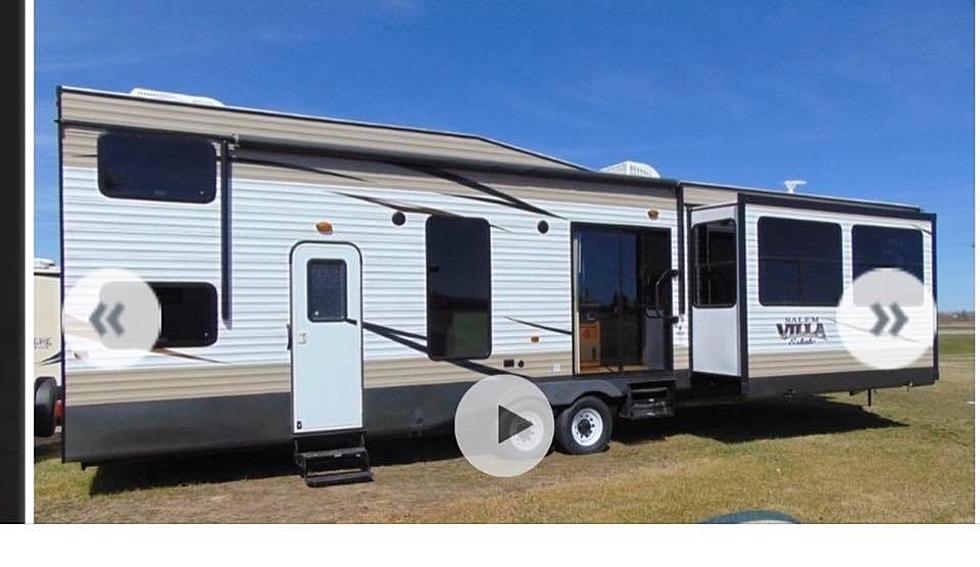 Camper Stolen in Rural Morrison County
Photo courtesy of Morrison County Sheriff's Office
HARDING -- Authorities are looking for a camper stolen from a lakeside lot near Harding.
The Morrison County Sheriff's Office received a call about the incident on Saturday around 4:15 p.m. They say the white, 40-foot Salem Villa RV trailer with several slide-outs was taken from a site on Logan Lane in Richardson Township.
Authorities say the camper had been used as a summer cabin on Sullivan Lake. It was wrapped in a grey tarp and sitting on top of blocks. During the theft, the camper was ripped from the blocks and wiring, and transported west along Logan Lane. Due to its size, the camper would have taken up the entire roadway.
Anyone with any information is asked to call the Morrison County Sheriff's Office.