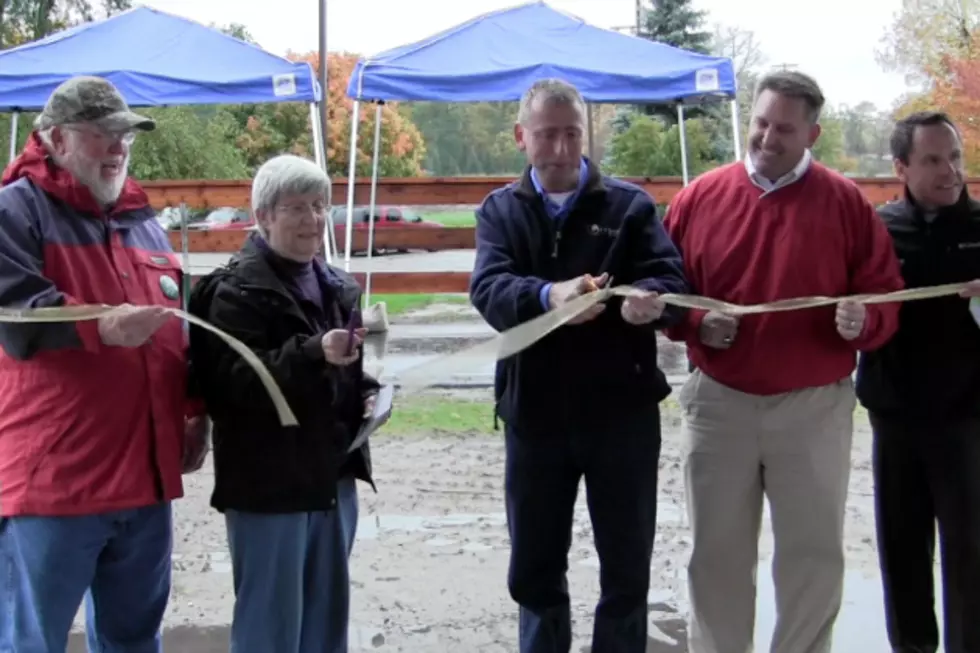 Beaver Island Trail Opens New Extension at Ribbon Cutting Ceremony [VIDEO]
New Beaver Island Trail extension was officially opened today. (Photo: Alex Svejkovsky, WJON News)
[onescreen item="5149396"]
ST. CLOUD -- The new extension of the Beaver Island Trail held its grand opening today (Tuesday) with a ceremonial ribbon cutting.
The new trail section is about a mile long, stretching from 33rd Street South to River Bluffs Regional Park. It also includes a trail head shelter located behind FedEx.
St. Cloud Mayor Dave Kleis dedicate the new trail and says this extension is another phase to a bigger picture.
"It's just another connection in a list of connections to interconnect the trails and get people to enjoy the beauty the area has to offer."
The project was funded using Local Options Sales Tax, a $200,000 MNDNR Regional Trail grant, and $278,000 in federal transportation funds.
Scott Zlotnik is the Park and Recreation Director and says people have already responded well to the new addition.
"Once it was paved we had hundreds of people already using it before we officially opened the trail. It's a great success and we are happy to deliver it to the public."
The extension was Phase 4 of the project. Mayor Kleis says the next phase is to extend the trail to Warner Lake and connect the trail to the Lake Wobegon Trail.