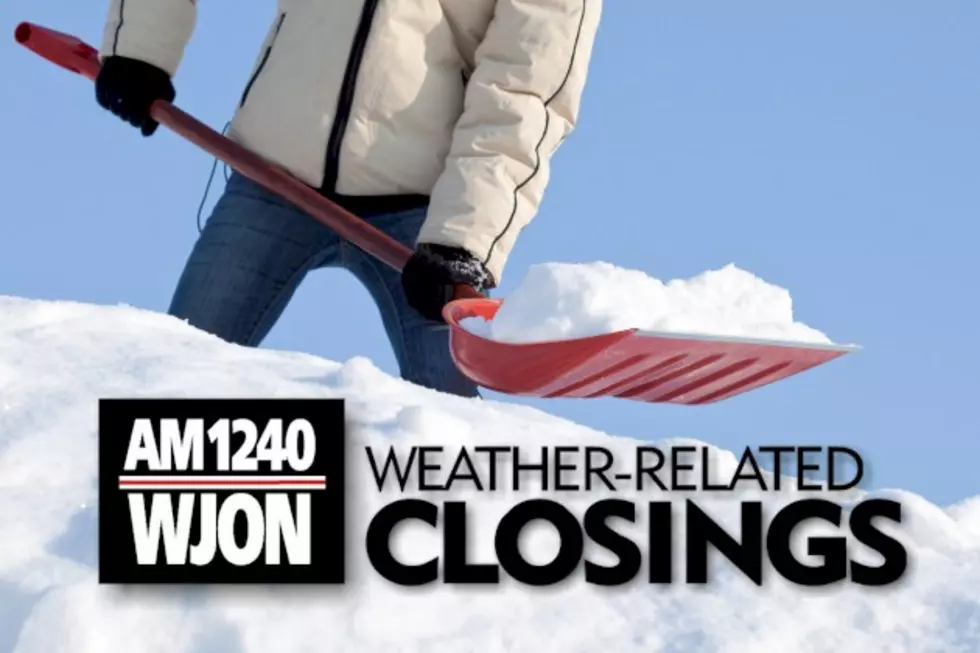 Weather Announcements for Tuesday, March 6th, 2018
iStock
UNDATED -- We have some weather related announcements for Tuesday, March 6th, 2018.
-- Albany
-- Alexandria
-- Benton-Stearns Voyagers
-- Brainerd
-- Eden Valley-Watkins
-- Foley
-- Holdingford
-- Kimball Area
-- Little Falls Community Schools
-- Milaca
-- Paynesville Area
-- ROCORI
-- St. Cloud Area Schools
-- Sartell-St. Stephen
-- Sauk Rapids-Rice
-- St. John's Preparatory School
College of St. Benedict and St. John's University will have a delayed start. Link buses will start running at 9:30 a.m. and work starts at 10:00 a.m. (there are no classes this week as students are on spring break.)
Businesses:
-- American Legion 428 in Waite Park has canceled their old time dance at 1:00 p.m. Tuesday.
-- Jennie-O-Turkey plant in Melrose has canceled its day shift for Tuesday.
-- Dezurik 1st shift will start at 9:00 a.m.
Misc:
-- St. Cloud Hospital no home delivered meals on Tuesday.
-- Minnesota Highway Safety Resource Center has canceled their 8:30 a.m. -12:30 p.m. class at the St. Cloud Life church, Tuesday.
If you have a weather related announcement, please call our cancellations line at (320) 257-7191 and leave a message.