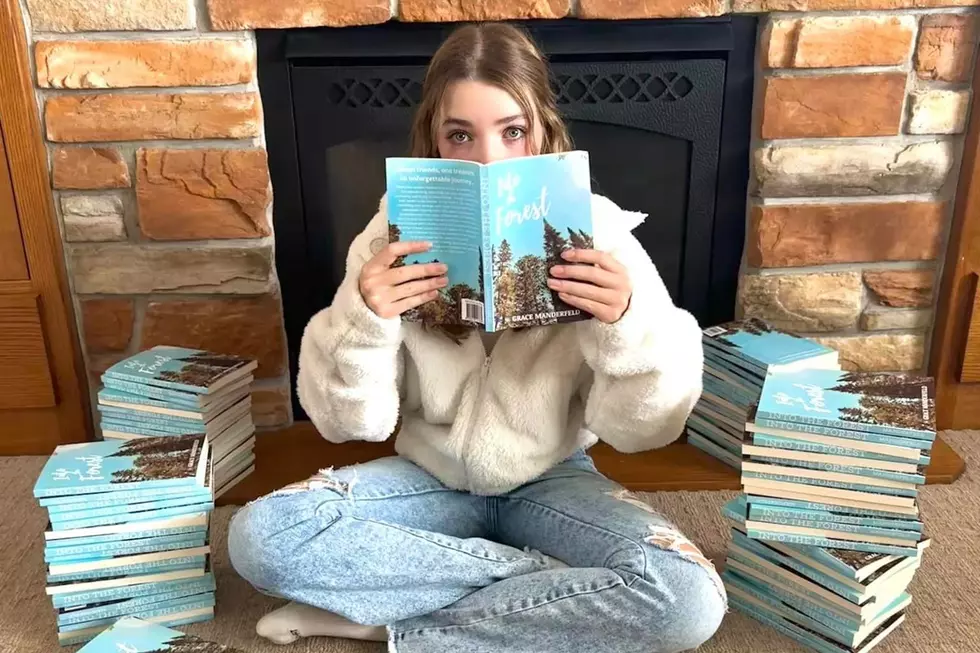 Sold Out! Local Young Author Accomplishes Her Goal Of Selling-Out Her Book
Ted Manderfeld/Facebook
IT'S A HIT!
We recently got to talk with Grace Manderfeld, a 12-year-old author from St. Cloud, about her very first published book entitled "Into The Forest."  It's a book created for teens and young adults that has a little bit of romance, a little bit of mystery, and intrigue, with 7 different characters at summer camp.
FIRST ROUND OF BOOKS HAVE ALREADY SOLD OUT
Since we talked with Grace, she has already sold out of her first run of books, and has placed an order for more! Grace is selling her books for $15 and $20 for an autographed copy.  Grace says sales from the book she hopes will help her save money for her future college education.
You can order your book by emailing IntoTheForestBook@gmail.com.
ABOUT THE BOOK
Into The Forest is a 186-page book by 12-year-old Grace Manderfeld of St. Cloud. I was shocked to learn that this wasn't the first book Grace has written. She wrote a story back a few years ago, when she was 10 years old as well, that was about 50 pages long called, Snow Days.
ABOUT THE AUTHOR
Grace enjoys doing many different things besides writing, including dancing and painting, spending time with Penny her dog, as well as with her family and friends. She shared with me that reading was NOT one of her favorite things to do at one point, but something she read must have flipped a switch, and she's been in love with reading and writing ever since.
THE COVER
The picture on the front and back of the book is a photo that Grace took while she was on a family trip to Itasca State Park, and she believes it fits the book perfectly.
175 Years of Benton County History
States with the most registered hunters
Stacker
analyzed data from the U.S. Fish and Wildlife Service to determine which states have the most registered hunters. Read on to see how your state ranks on Stacker's list.
Luxemburg, Minnesota in Pictures