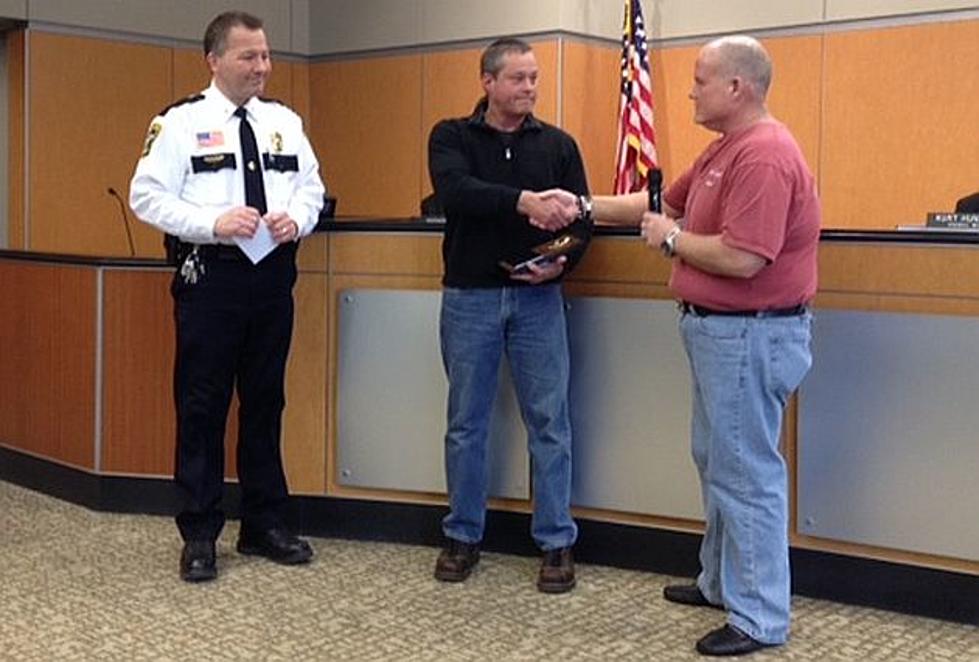 Sauk Rapids Honors Longtime Police Officer On His Retirement
Sauk Rapids Police Chief Perry Beise, retired police officer Troy Burklund, Mayor Brad Gunderson. Photo by WJON.com's Jim Maurice
SAUK RAPIDS - Sauk Rapids Police Chief Perry Beise and Mayor Brad Gunderson honored retired police officer Troy Burklund during tonight's (Monday) city council meeting.
Burklund officially retired last month, after 27 years in the Sauk Rapids police department.
He began his career in 1983 in Foreston. He moved to the Sartell police department in 1984. Then, he joined the Sauk Rapids department in 1987.  Chief Beise says Burklund spent a majority of his career as the school resource officer.