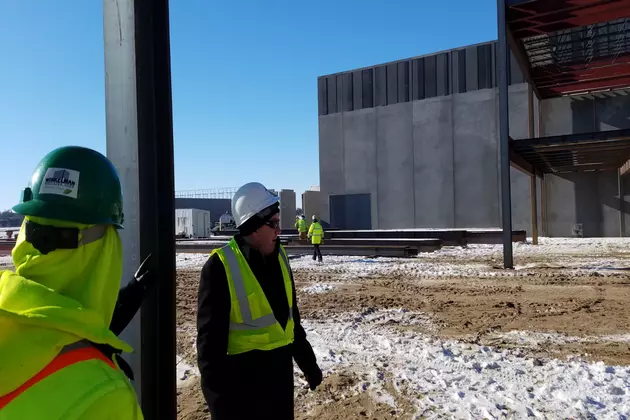 Sartell-St. Stephen Looks to Ask Voters For More Money This Fall
Photo: Richard Leguil, WJON
Superintendent Jeff Schwiebert says the difference between the building and operating referendums is an important one, since building referendum money can't be used for operating funds.
"Building levy provides the bricks and mortar, the actual physical structure to put a new building in place. The operating levy gives you dollars above what you receive in your general fund from the state, to operate that building."
The district doesn't know exactly how much they'll be asking for yet, they know it will be repaid over ten years. Schwiebert says they made sure to let people know they'd need to increase their operating levy eventually when they asked for the original referendum.
"[We told everyone] We're going to have a need for increasing our operating levy. In order to get the people that are going to be needed to clean, to take care of that place, to heat it, cool it, to do all of those things."
He says the district didn't act on the request before now because they didn't want to ask for money that would essentially sit around for a few years before they'd actually use it.
"So our costs really start to go up more by the time we get to 20 [2020 school year], that's why we didn't vote for it at the exact same time, because we didn't need the money then, we're trying to put it out to when we need the actual money."
The district's operating costs go up in 2020 because of other district buildings that will undergo remodeling. Schwiebert adds this levy is designed for building operation, not to hire new teachers or other professional staff.
The new high school is still on track to be opened in the fall of 2019. Once that happens, the current high school will become a middle school, and the middle school will be shifted to an intermediate school.
The new high school will be 290,000 square feet.