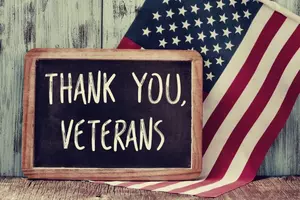 Retired Army Major Speaking at VA Veterans Day Event
Thinkstock
ST. CLOUD -- A special event honoring Veterans is happening Saturday at the St. Cloud VA.
Hosted by the St. Cloud Metropolitan Veterans Council, the event starts at 1:30 p.m. in Building 8, the VA Auditorium. The keynote speaker is retired U.S. Army Major David Hintgen.
A reception will be held after. Vets, families and the public are all invited to attend.