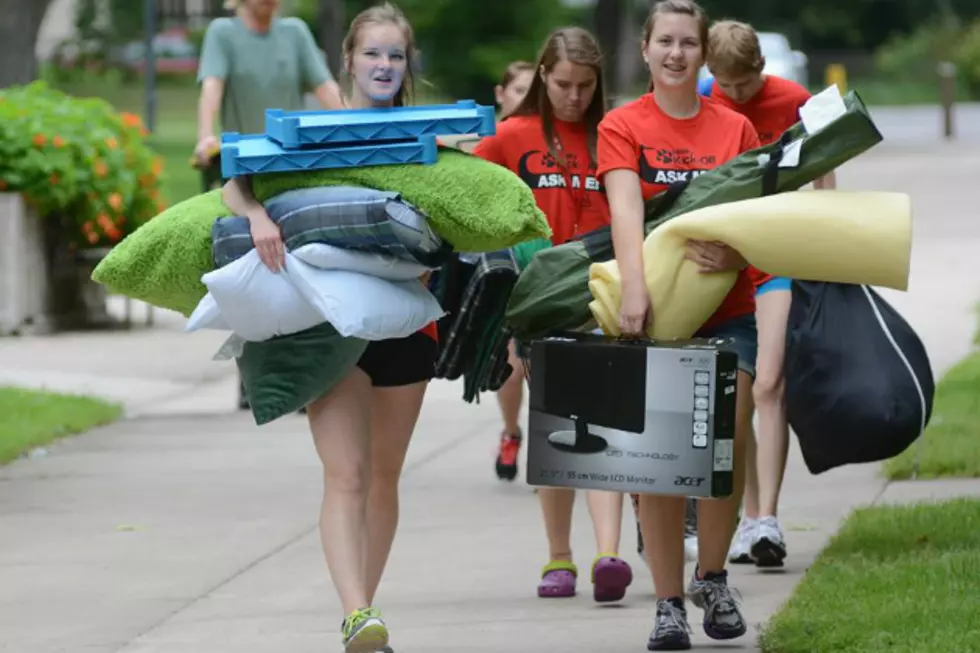 Move-In Weekend Nears at Area Colleges and Universities
St. Cloud State University, Facebook
ST. CLOUD -- As summer winds down thousands of college students will be making their way back into town later this week.
Students at St. Cloud Cloud State University, the College of St. Benedict and St. John's University will be moving back to campus starting this Thursday and through the weekend.
St. Cloud State's annual convocation is set for Tuesday, at 10:00 a.m. in Ritsche Auditorium. This will be SCSU President Robbyn Wacker's first convocation. Plans to help increase St. Cloud State's enrollment numbers are expected to be one of the topics for the event.
St. Ben's and St. John's will have their convocation ceremonies on Monday, August 27 at 9:00 a.m. St. Ben's will be at Escher Auditorium, while St. John's will be the Abbey and University Church.
Classes at all institutions including St. Cloud Technical and Community College begin Monday, August 27.