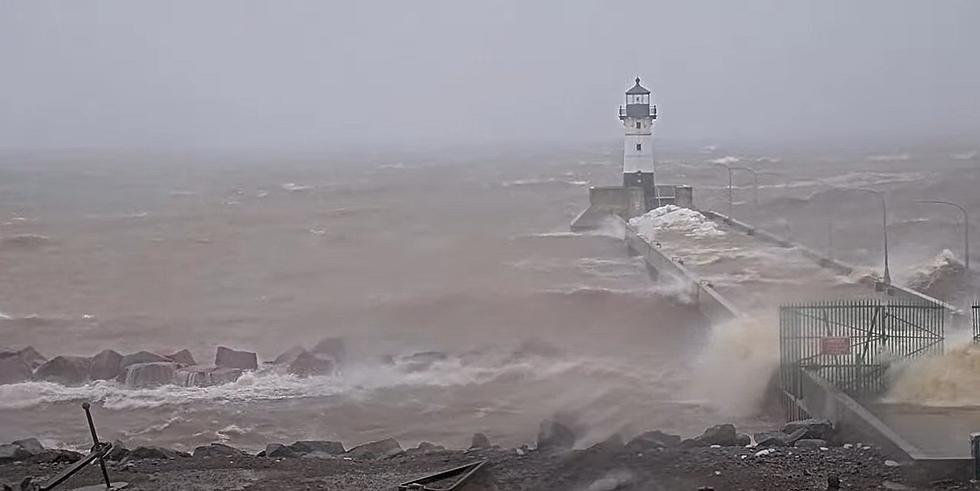 Lakeshore Flood Warning Issued in Duluth
National Weather Service
DULUTH (WJON News) -- A Lakeshore Flood Warning has been issued in Duluth.
It will be in effect until 11:00 p.m. Thursday.
The National Weather Service in Duluth says flood waters may affect sidewalks and parking lots near Lake Superior.
A wave blasted open the green gates on the north pier.
Large waves of 10 to 15 feet and water levels around 603 ft at the Duluth water level station with no ice coverage and prolonged gale to storm force wind gusts out of the northeast will result in piling up of water in the Twin Ports area which will likely result in coastal flooding.
Live Cam: 
Portions of Harbor Drive behind the DECC and Helberg Drive may become flooded.
READ RELATED ARTICLES
12 Iconic Landmarks In The Twin Ports