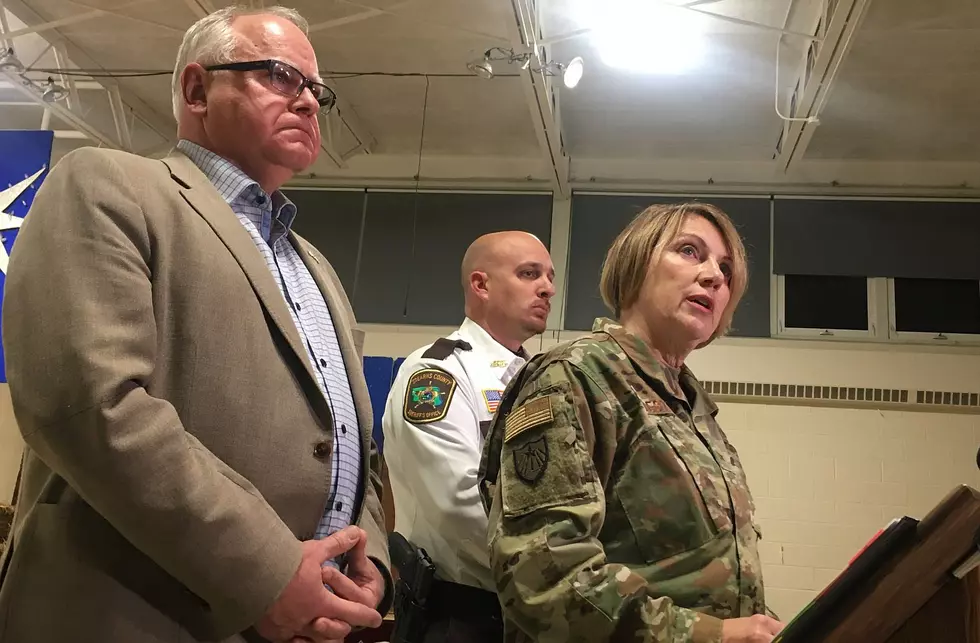 Helicopter Crash Victims' Names Expected to be Released Saturday
Minnesota Governor Tim Walz, Chief Deputy Dan Miller, Nation Guard's Sandy Best
ST. CLOUD -- The names of the three soldiers killed in a helicopter crash in rural Stearns County are expected to be released Saturday.
Minnesota National Guard Master Sergeant Blair Heusden says the timeline is army protocol.
Army regulation requires us to wait 24 hours after the next of kin have been notified to release the names of those who have been deceased.  So, we are hoping to be able to do that tomorrow (Saturday).  And then at that point, we'll also be able to provide some people who can talk about those soldiers and speak to their service as well.
Huesden says each of the soldiers' families will also be assigned a Casualty Notification Officer who will help them with any support they need.
The Minnesota National Guard will hold a briefing Saturday at the helicopter base here in St. Cloud at which time they will release the names of the soldiers.
The three people were on board a UH 60 Black Hawk helicopter that took off Thursday afternoon from their base in St. Cloud and crashed a short time later near Marty.
Investigators from the Army Aviation Center in Fort Rucker, Alabama are scheduled to be on the scene of the crash site Friday to begin their investigation into what happened. Chief Deputy Dan Miller says he expects the investigation to take a number of days.
Enter your number to get our free mobile app