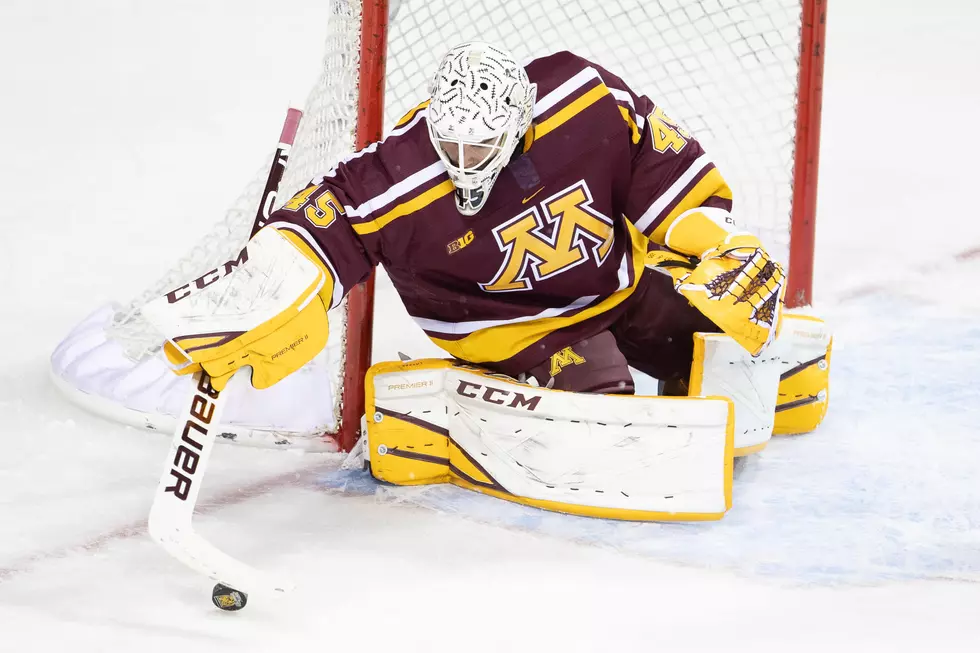 Gophers Tie Notre Dame, Earn Bonus Point
University of Minnesota
The University of Minnesota men's hockey team tied Notre Dame but earned the bonus point after double overtime Friday night.
After a scoreless first period, the Fighting Irish scored first in the second. Then in the third, the two teams battled back and forth, eventually tying the game up 2-2.
That score stood through both overtime periods, but it was Minnesota that came away with the Big Ten bonus point in the shootout.
Nathan Burke and Scott Reedy each scored for the Gophers. Sammy Walker earned the bonus point. Goalkeeper Jared Moe made 29 saves and allowed two goals.
The Gophers improve to 3-3-1. They will host the Fighting Irish for game two on Saturday afternoon at 4:00 p.m.