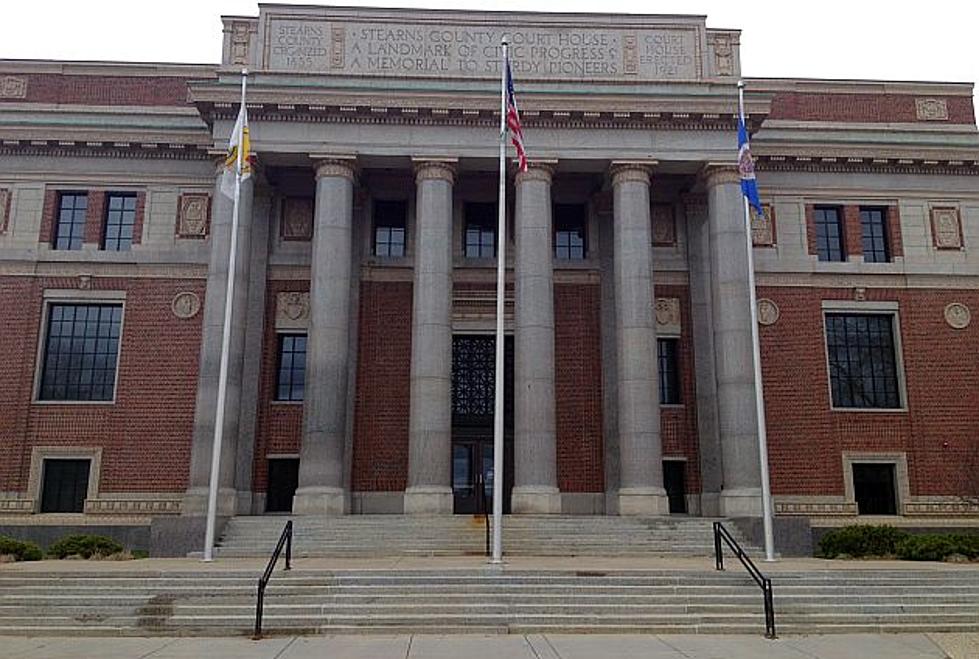 Ex-Girlfriend Testifies About Gun, Threats Against Police in Fitch Trial
Stearns County Courthouse, Photo by WJON.com's Jim Maurice
ST. CLOUD -- Some key witnesses for the prosecution took the stand on day two of the Brian Fitch Senior murder trial.
Among the witnesses was Fitch's ex-girlfriend Taya Moran who testified she saw Fitch with a black laser-sighted handgun. She also testified Fitch was upset with her that she called the Oakdale Police Department and gave them his name and phone number after the two had a domestic disagreement the day before officer Scott Patrick was shot and killed.
Moran testified Fitch told her that "she had ruined him." He said "the police had forgotten about him but will now remember him and if he gets pulled over by police he'd shoot a cop."
Defense lawyers for Fitch tried to discredit Moran by getting her to testify she had taken meth that night and slept with Fitch despite a three-hour argument. The defense also questioned Moran about her plans to testify against Fitch so a friend of hers who is in jail could get a deal with prosecutors.
Also testifying was the couple who sold Fitch the green Pontiac Grand Am. John Lynch Jr. and his girlfriend Laurie Pocock talked about selling Fitch the car, the fact he stayed at their home 2-3 times per week and that Pocock had seen Fitch with a gun.
The couple talked about being brought in for questioning after officer Patrick was shot because the car was still in Pocock's name and were questioned about what their relationship with Fitch was at the time.
The trial has adjourned for the week and will resume Monday.