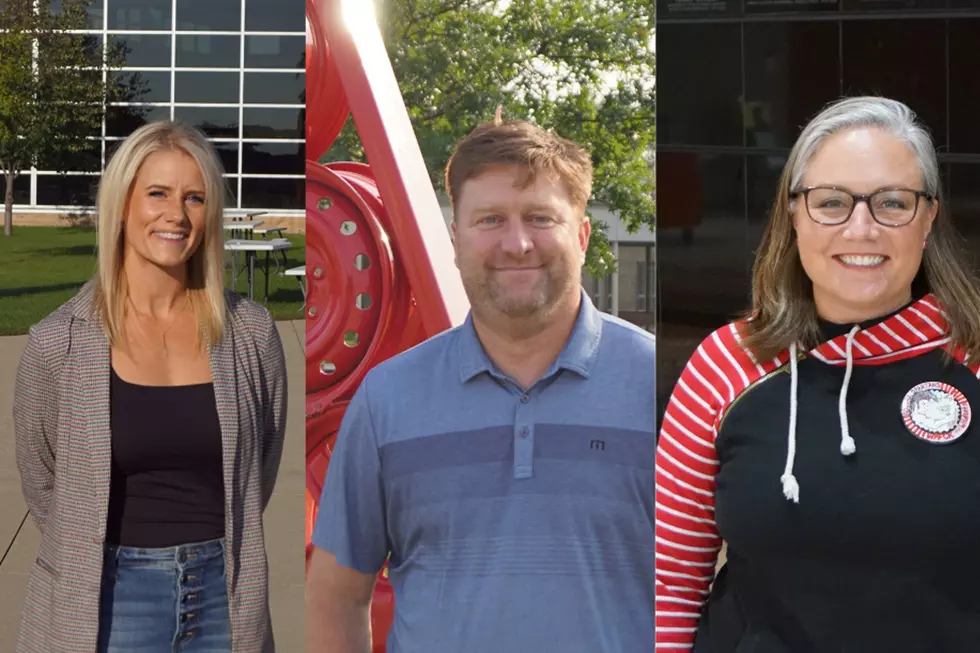 Election 2022: New Faces, Incumbent Voted on Rocori School Board
Kayla Nierenhausen (left), Matt Thompson and Jennifer Bohnsack (right) - (Photo: Alex Svejkovsky, WJON)
COLD SPRING (WJON News) - Two new faces and the incumbent have been elected to serve on the Rocori School Board.
Newcomer Kayla Nierenhausen received the most votes with 4,063 votes, or roughly 30%, followed by Matt Thompson who had 3,532 votes.
The lone incumbent in the race, Jennifer Bohnsack received 2,997 votes to serve a second term on the school board.
Rebecca Lies rounded out the voting collecting 2,821 votes.
Behind the Scenes: A WJON News Series