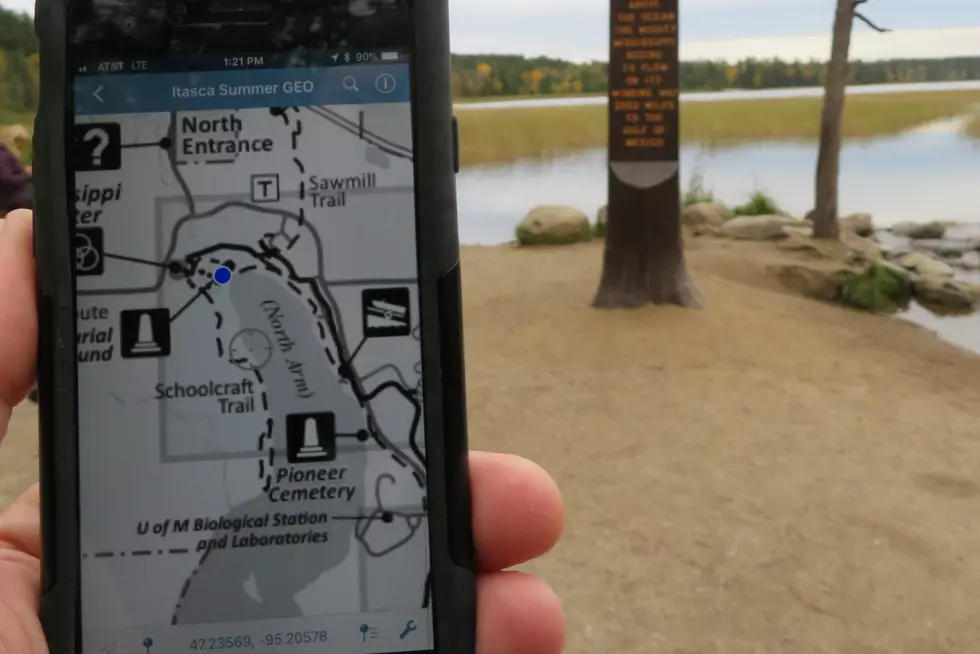 DNR Offers Free GeoPDF Map Downloads
Photo courtesy of the Minnesota DNR
UNDATED -- If you take your mobile phone or tablet with you when you go hiking, biking, snowmobiling or kayaking, there's a new downloadable map that can help you find your way.
The Minnesota Department of Natural Resources has teamed up with Avenza Maps to offer a new electronic way to mark your trail.  Amy Barrett is an Information Officer for Minnesota State Parks and Trails.  She says the app offers free GeoPDF maps that you can download onto your phone before you leave your home...
We can't always guarantee that there's going be internet access or cell service when we're out in the woods or prairies.  The beautiful thing about these maps is they will function without access to either the internet access or a cell tower.  They work off your mobile device's built-in GPS receiver.  You'll see your blue dot moving along that trail...the trail you're following.
Barrett says all you have to do is download a free app called Avenza Maps before you leave the house. The maps are then loaded in your phone and are ready to track your path.
You can go to Avenza Maps in your Google Play or iTunes store and download the free app and choose three free maps in Minnesota. Additional map downloads are available for an additional cost.