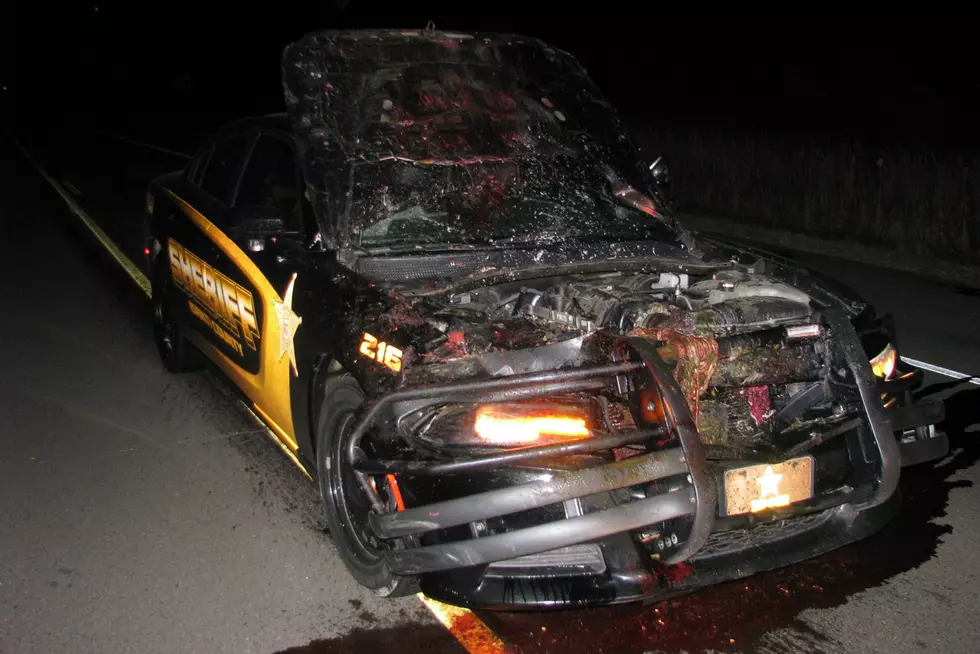 Deputy Strikes Deer Head On, Reminder to Watch Out for Animals [VIDEO]
Isanti County Sheriff's Office
ISANTI -- A deputy in Isanti County got an unintentional start to deer hunting season.
Isanti County Sheriff Chris Caulk says Deputy John McCarty was responding to call early Saturday morning about a man with a gun in downtown Cambridge. While driving to the scene on Main Street in Cambridge, McCarty struck a deer head on, didn't swerve and kept the car as straight in the lane as possible.
The entire incident was recorded on the squad car's dash camera. Caulk says this is a great example of how to hit a deer if McCarty had swerved to avoid hitting the deer he could have had more than just minor injuries.
"Whether it's a squirrel or a moose, you don't want to swerve for these animals. You're better off applying your breaks and hoping that you don't hit them. If you do it's unfortunate but it's better to collide with the animal than it is to go in the ditch and overturn or go into the oncoming lane of traffic."
The deputy was traveling at over 100 mph because he was responding to an emergency, his airbags were deployed, Caulk says his minor injuries were from his airbag deploying.
The Minnesota Department of Natural Resources says the deer population is higher in the state this year than last year.
Caulk says you can also decrease your chance of hitting an animal by not being distracted while driving.
"We'd sure appreciate it if people put their cell phones down, turn the radio down, try to have a clear head, just paying attention to what is in front of them [will help]."
With Deputy McCarthy's crash included, the Isanti County Sheriff's Office has gone through four squad cars this year, all were deer involved crashes.