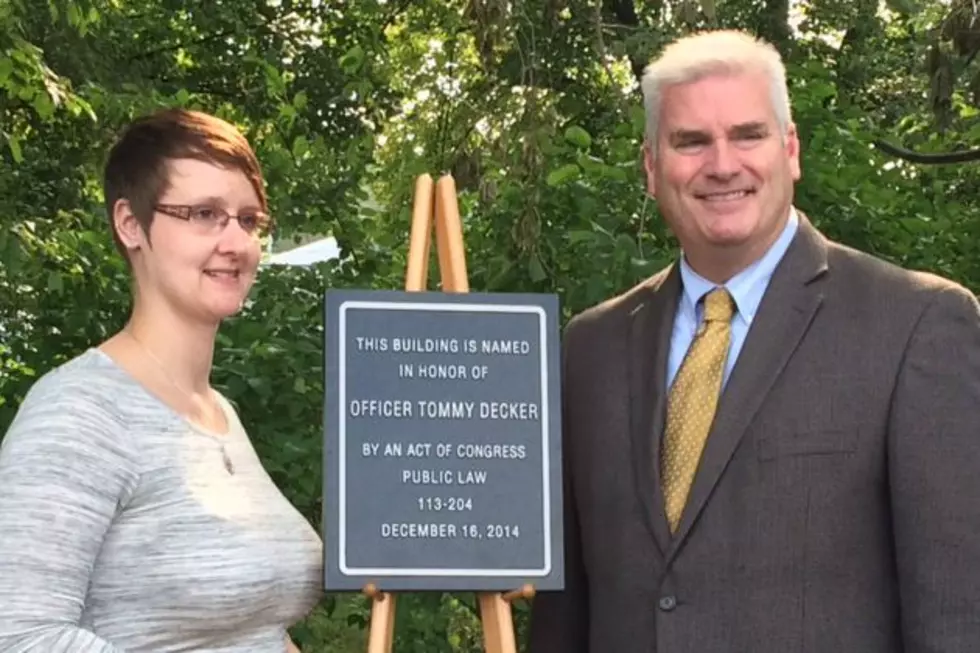 Cold Spring Post Office Renamed After Officer Tom Decker
Alicia Decker and U.S.Congressman Tom Emmer pose with the plaque renaming the Cold Spring Post Office after slain officer Tom Decker. Photo by Lee Voss, WJON.com
COLD SPRING -- U.S. Congressman Tom Emmer joined officials from the U.S. Postal Service and Cold Spring Police Department in a dedication ceremony to rename the Cold Spring Post Office after slain officer Tom Decker.
The Post Office is now known as the Tommy Decker Post Office in Cold Spring. Decker's younger brother Joe Decker says it's a big honor for his family and appreciates the community support which continues nearly three years after Officer Decker's death.
Joe Decker works at the Post Office in Cold Spring and says it will be a special thing to see his brother's name emblazoned on the building when he comes in to work every morning.