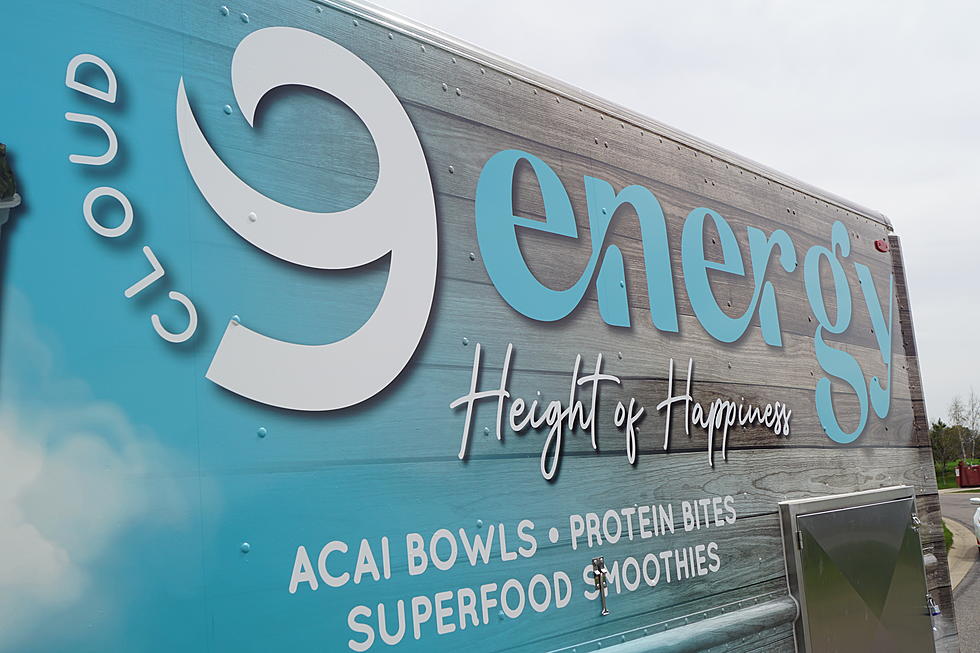 Cloud 9 Energy Bowls Expands Business With New Food Truck
(Photo: Alex Svejkovsky, WJON)
WAITE PARK (WJON News) -- A Waite Park business is going mobile.
Cloud 9 Energy Bowls will be launching a food truck starting next week.
Owner Nick Evans says the idea of a food truck was not part of his original business plan, but he quickly came around to the idea.
I had a few people bring it up to me when we first opened in Waite Park, but it was never on my radar. However, the more research I did on food trucks and how easy it is from an exposure standpoint, it felt like a good option.
The business serves signature nutrient-dense smoothies you can eat with a spoon, topped with fresh ingredients to provide your body with a healthy boost of energy.
Evans says their first event with the food truck will be next Friday at Valleyfair. He says they have a pretty full summer already planned.
We will be all over. A majority of our events will be near St. Cloud, but we will be in Shakopee, Elk River, Hopkins, and Duluth. We will also be setting up at Summertime by George every Wednesday night.
Evans says the food truck will feature several of their signature menu items, in addition to a few new creations.
He says they wouldn't be in this position without the community support they've received.
Cloud 9 opened their first location in Waite Park in 2020 and expanded a year later with the opening of their Albertville location.
To see where the food truck will be next you're asked to follow their social media pages.
---
READ RELATED ARTICLES
---
LOOK: 15 Discontinued McDonald's Menu Items