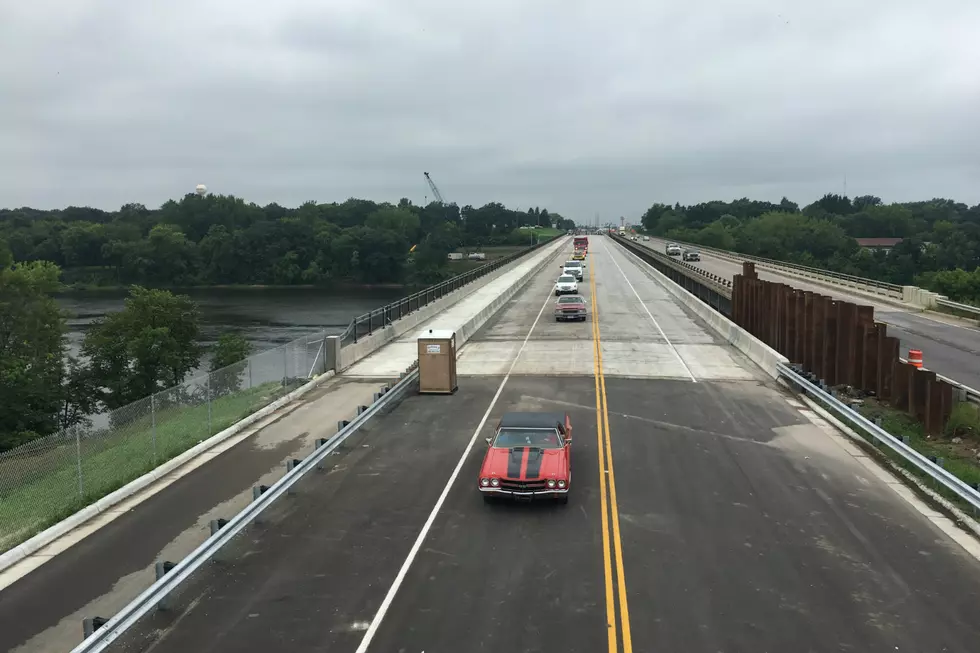 Clearwater's New Highway 24 Bridge Completed, Opening Date Set
Chrissy Gaetke, WJON
CLEARWATER -- Years of planning and months of hard work have gone into the opening of a new bridge in Clearwater.
Construction on the new Highway 24 bridge started in August, 2015 and now the bridge is set to open Thursday.
The city held a ribbon cutting ceremony for the new roadway Wednesday afternoon. Clearwater Mayor Pete Edmonson says the new bridge is designed to be much safer for drivers and pedestrians.
"The two lanes that are on the bridge are wider than the previous bridge, there's bigger shoulders for safety, and also on the south side of the bridge there's an extended walking, concrete all terrain trail."
Edmonson says this trail will be a great way for community members to get to their favorite parks in town.
"We have walkers that can go here, runners, in the winter we've got snowmobilers, all terrain. It's really poised to connect more of the trails and the parks, which has been the focus of our city and also the state with the parks department."
The new bridge is expected to serve an average of 16,000 motorists daily and have a lifespan of about 100 years.
Demolition is to start on the old bridge later it this month. It is expected to be completely torn down by fall of next year.