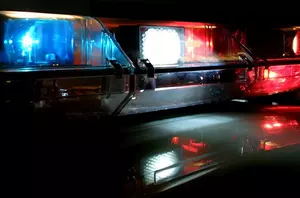 Becker Police Officer Hurt While Making Arrest
BECKER - A Becker police officer was hurt while trying to arrest a man. The incident started at about 7:30 p.m.Tuesday when police were called to a medical emergency at a home in the 11000 block of 25th Avenue Southeast.
Officers assisted medical personnel in helping a man who ultimately started yelling at them. While an officer tried to place the man under arrest he fought with police, swinging at him and pushing him to the ground.
The officer was eventually able to get the man under control and arrest him.
He's been identified as 33-year-old Jason Balowski of Becker. He was taken to the Sherburne County Jail.
The officer received minor injuries and was taken to Monticello Hospital where he was treated and released.