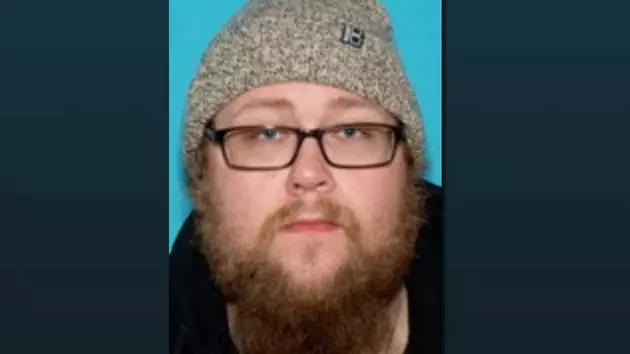 Authorities Asking for Help in Search for Missing Cokato Man
Chase Swenson, photo courtesy of the BCA
COKATO -- The Wright County Sheriff's Office is asking for your help in finding a missing Cokato man last seen Monday.
Thirty-year-old Chase Swenson last had contact with his family Monday afternoon. He left his home on foot and is believed to be carrying two backpacks, a sleeping bag and homemade yellow/black plaid quilt with cancer ribbons on it. Authorities say Swenson may be heading toward Colorado. He does have health concerns.
Swenson is described as 6'1", 290 pounds with blue eyes, dark blond hair with a beard and glasses. He also has a one-inch scar on his right forearm.
He was last seen wearing brown welding pants, a black welding jacket with orange flames on it, winter boots and glasses. If you think you've seen him, you're asked to call the Wright County Sheriff's Office at 763-682-7600, or call 911.