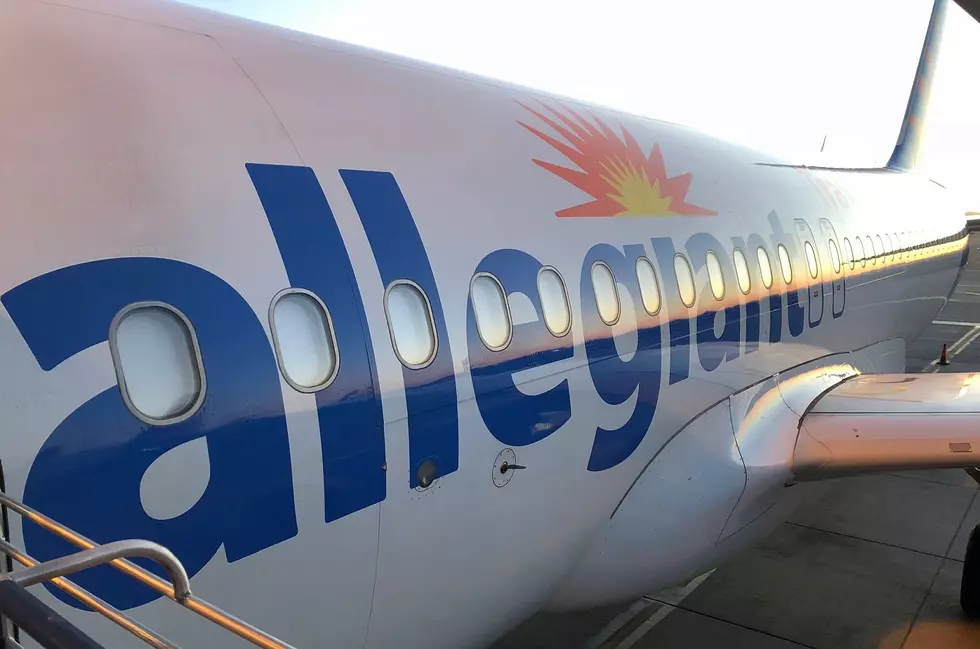 Allegiant Air Under Fire After '60 Minutes' Safety Report
Allegiant Air, photo by WJON.com's Jim Maurice
LAS VEGAS (AP) -- The low-cost carrier Allegiant Air is under fire following a ``60 Minutes'' investigation that is raising significant safety concerns.
Investigators with the news program found that between Jan. 1, 2016 and October 2017, the Las Vegas airline experienced more than 100 serious mechanical incidents, including aborted takeoffs, rapid descents, flight control malfunctions and midair engine failures.
More than a year's worth of Federal Aviation Administration reports for Allegiant and seven other airlines show that the carrier was on average nearly three and a half times more likely to have a midair breakdown than Delta, United, American, Spirit, or JetBlue.
Early attempts to secure comment from Allegiant were unsuccessful Monday.
Shares of parent company Allegiant Travel Co. are plunging 13 percent before the opening bell.
The head of the St. Cloud Regional Airport says he's had no major incidents with Allegiant Airlines in the six years they've been flying in-and-out of St. Cloud.
Bill Towle says, during this winter, Allegiant only had one canceled flight in St. Cloud and that was due to a snowstorm.
Towle says he wouldn't hesitate to get on an Allegiant plane.
Allegiant Air flies out of the St. Cloud Regional Airport to two destinations, the Phoenix-Mesa Gateway Airport in Arizona and Punta Gorda Airport in Florida.