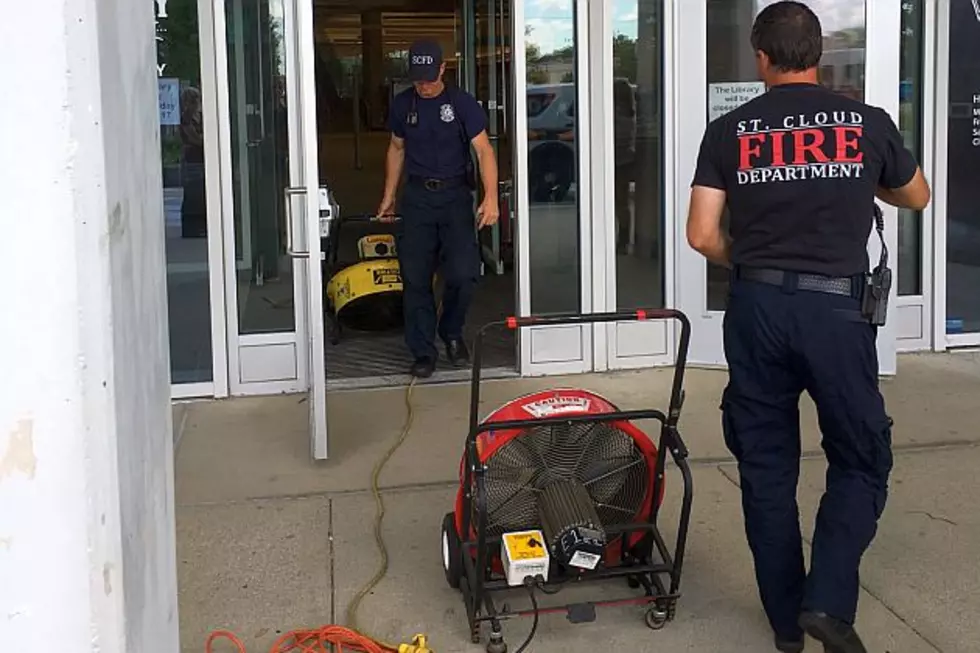 Alleged Arsonist Starts St. Cloud Library Fire [PHOTOS]
Dan DeBaun, WJON
ST. CLOUD -- A man allegedly set part of the St. Cloud library on fire Wednesday afternoon.
St. Cloud Police Lt. Ellering says they were called just before 1:00 p.m. to the library after a report came in of a man tearing pages out of a book and feeding it to a chair cushion that was on fire, on the second floor.
Police arrived and arrested 47-year-old Jorge Ozornia of St. Cloud near the entrance to the library. He was taken to Stearns County Jail and is facing charges of 1st degree arson.
The fire was contained quickly and caused minor damage to some furniture and books. So far no injuries have been reported.
The St. Cloud Library will remain closed for the rest of today (Wednesday) and tomorrow (Thursday).
Library staff say if you have books or any other items to return, you can bring them to the book drop off location in front of the building. The automated book drop is currently not working.