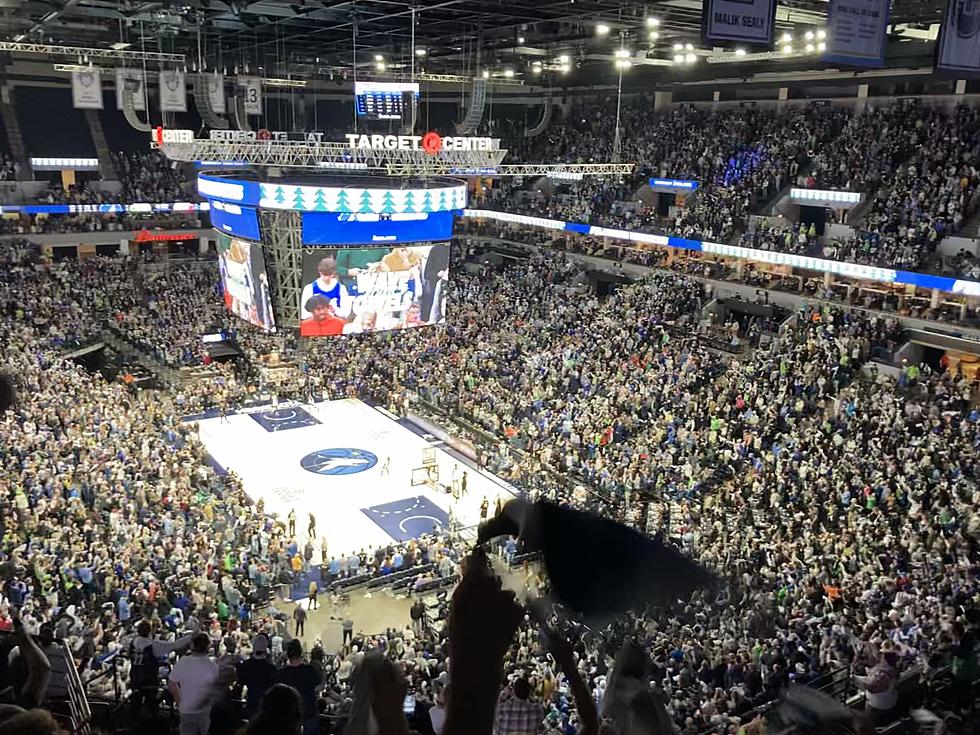 A Sincere Letter Of Apology From A Lifelong Timberwolves Fan
PHOTO: Dave Overlund
It's hard for me to admit this... but here it goes. I celebrated the Timberwolves' win over the Clippers on Tuesday night. I even bought tickets and went to the game and cheered and cheered and cheered after they won.
For this, I am very sorry.
According to NBA experts like Charles Barkley, it was wrong of me to take joy in my favorite team's second trip to the playoffs since George Bush was President. I shouldn't have done that and I feel great shame.
Apparently we are now ONLY allowed to celebrate if we win the NBA Finals. I hadn't taken time to read the most recent update to the rulebooks because it has been a LONG time since Wolves fans have had anything at all to celebrate.
You see, some of us have been going to Timberwolves games since the beginning in 1989. Since then, the franchise has won two playoff series. That's right, two playoff series.. and they both came in the same season.
We suffered through the post-KG era, the David Kahn era, the Ryan Saunders era and everything in between. We've seen good players demand trades out of town and we have seen countless prospects fizzle under our watch while teams like Milwaukee won championships.
Out of either loyalty or plain stupidity I have continued to watch the games and, yes, even celebrate when they win. I know, I know... I am pathetic. We didn't even win the championship!
To my grandpa, who brought me to Wolves games my entire life I am sorry. To my mom, who has always been down to head to Target Center with me for another boring blowout featuring Jonny Flynn and Randy Foye. I am sorry to my wife who humors me every year on our anniversary by coming with me to a Wolves game.
From now on, no more celebrating until we win as many championships as Charles Barkley did in his career.
The 25 Highest Paying Jobs In Minnesota