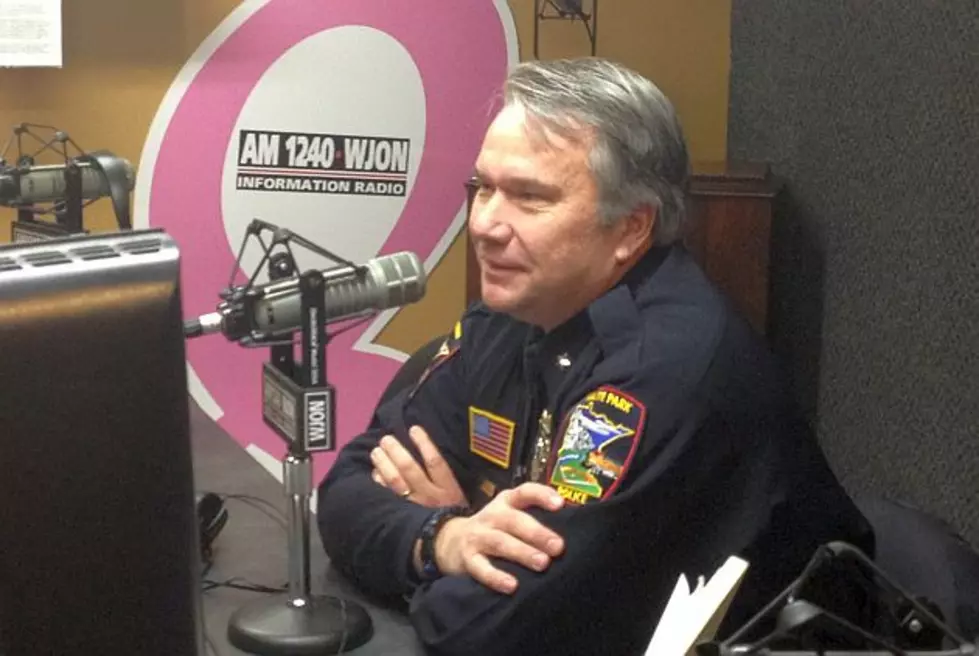 Waite Park Police Chief Running for Stearns County Sheriff
Waite Park Police Chief Dave Bentrud. Photo by WJON.com's Ashli Gerdes
WAITE PARK - The first candidate has officially announced his intention to run for Stearns County Sheriff. Waite Park Police Chief Dave Bentrud says he will be campaigning for the job, which is up for election in November.
Bentrud has been the Waite Park Police Chief for 9 1/2 years. Before that, he was a member of the St. Cloud police department for 16 years.
In a news release, Bentrud says he and the Waite Park police department have taken a leadership role in the central Minnesota battle against human trafficking. His department is also the first in Stearns County to use body cameras for patrol officers.
The Stearns County Sheriff's job is expected to be an open position after previous Sheriff John Sanner resigned last year. The county board appointed Don Gudmundson to fill the position, but he has said he does not intend to run for election.