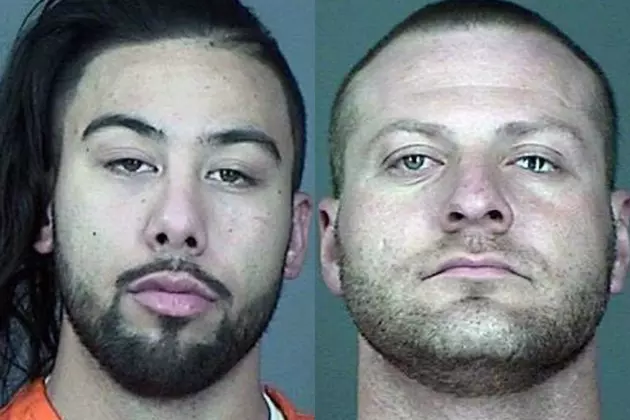 Two Arrested For Alleged Burglary In Big Lake
(Photo: Sherburne County Jail)
BIG LAKE -- Two men are facing burglary charges after an arrest in Big Lake.
The incident happened around 4:00 a.m. Thursday near 18055 198th Avenue Northwest.
A deputy was on patrol when she saw two men acting suspicious at the Big Lake Mini Storage. She noticed an ice fishing sled loaded with several items and bags outside one of the units.
When the deputy approached, the men fled the scene on foot. Authorities were able to track the men's footprints through the snow.
Arrested was 30-year-old Nicholas Erdos-Thanthavongsa and 35-year-old Phillip Sanders.
Police says more than a dozen storage units had locks cut off with a bolt cutter and several items removed from the units.
Both men were charged in Sherburne County District Court Friday with third-degree burglary and possession of burglary tools.