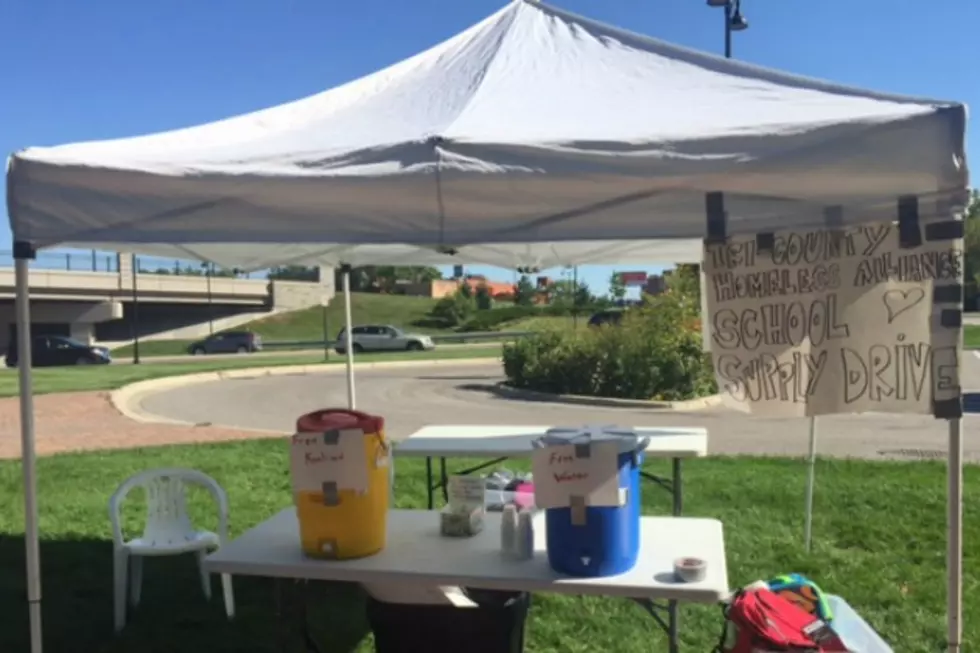 Tri-County Homeless Alliance Collecting School Supplies for Homeless Youth
Rebecca David, WJON
Tri-County Homeless Alliance booth at Lake George
ST. CLOUD -- The start of the school year is right around the corner, but many students don't have the supplies needed. The Tri-County Homeless Alliance organization is encouraging the community to stop by Lake George, by the memorial fountain and drop off school supplies for homeless youth.
Jason Jaques is one of the organizers, he says they talked with one of the principals from the St. Cloud School District and decided to help.
"There is about 350 homeless students in the district and a large percent of them go to Lincoln Elementary. Most of the students don't have the basic supplies they need for the school year" says Jaques"
Jaques says, members of this particular group have either been homeless at one point or had a close relationship with someone who has been homeless.
"We have seen the suffering, we have experienced the suffering. If we can't start doing stuff for the children and the community, it is just not going to end"
Some school supplies the organization is collecting are  glue sticks, safety scissors, notebooks, crayons, and backpacks.
The organization has a booth set up at Lake George by memorial fountain today (Wednesday) from 10:00 a.m. to 4:00 p.m. They will also be collecting items at Summertime by George.