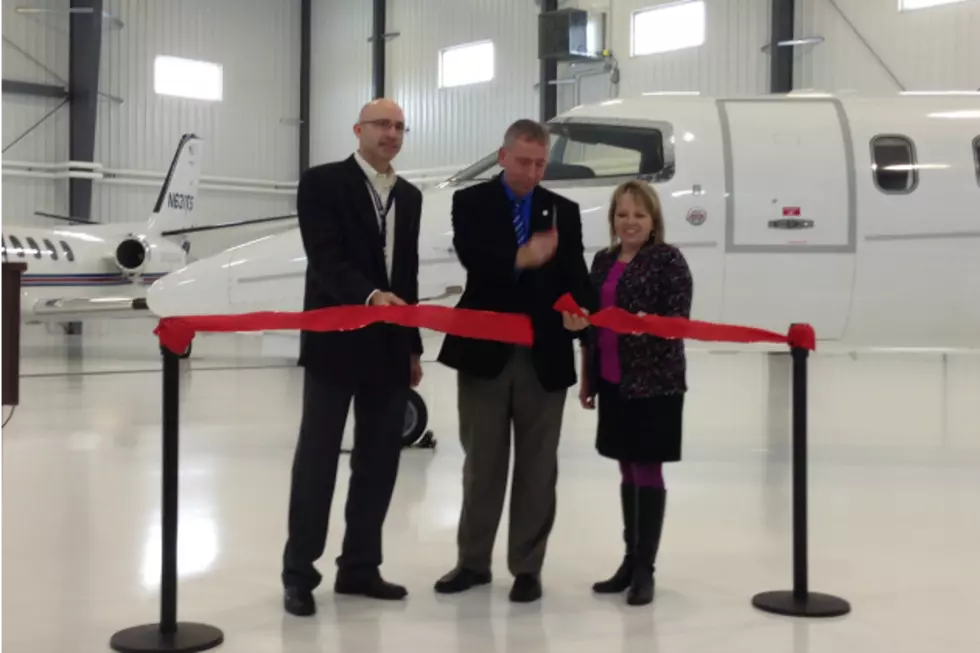 New Hangar Unveiled At St. Cloud Regional Airport [AUDIO]
Airport Manger Bill Towle (left), Mayor Dave Kleis (center) and Director of MnDot Aeronautics Cassandra Isackson (right) officially open the new hangar. (Photo: Alex Svejkovsky, WJON News).
ST. CLOUD -- Pilots flying into St. Cloud will now have another place to park their aircraft.
The St. Cloud Regional Airport officially opened their new 12,000 square foot airplane hangar this afternoon (Tuesday).
Cassandra Isackson is the Director of MnDot Aeronautics. She says about 75 percent of flight activity in the United States is for general use and to have a place like this attracts pilots to the area.
The $1.5 million dollar hangar was constructed with the help of a $750,000 grant from MnDot Aeronautics.
MnDot Regional Airport Engineer Dan Boerner says along with the grant they provide a maintenance budget to all the statewide airports.
About four private planes can be housed in the new hangar.
Isackson says the hangar is just another asset to what is already a beautiful airport and they hope to continue to see it grow.
The hangar took about a year and a half to build and was finished on October 1st.