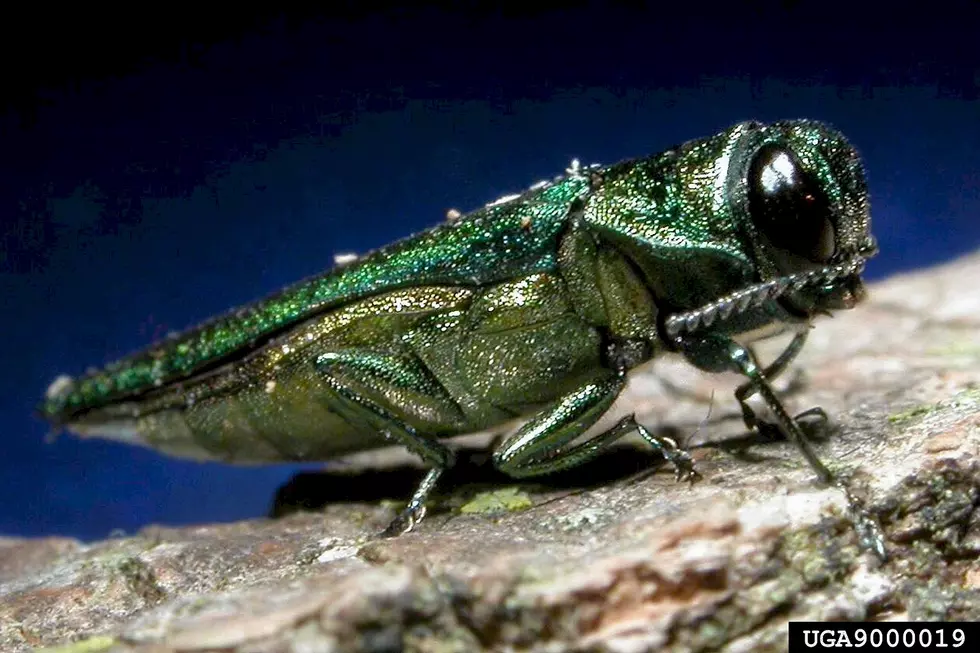 Learn How To Detect Emerald Ash Borer in Rockville
PHOTO: David Cappaert, Bugwood.org
ROCKVILLE -- We probably can't stop it, but we can at least slow it down from spreading. That's the message about Emerald Ash Borer from Jonathan Osthus a Research Scientist with the Minnesota Department of Agriculture.
He says keeping the invasive insect from infecting the state's ash trees is important.
Especially in northern Minnesota, we have large swaths of black ash forest, kind of in swampy areas where other trees do not grow well.  So we have actually the most ash trees out of any state in the country, we have over a billion ash trees.
Osthus says there are some early signs to look for to check if your ash trees are infected.
You look for woodpecker damage in the mid to upper canopy in about those branches that are four to five inches in diameter, right where that bark transitions from smooth to rough and typically they start on the south to southwest side of the tree that gets the most sunlight.
Woodpeckers like to eat the Emerald Ash Borer when it is still in the larvae stage. Once the insect infects a tree it takes about four to six years for the tree to die.
Osthus says Emerald Ash Borer was first found in Minnesota in St. Paul in 2009 and it has slowly been spreading across the state since then.
The Minnesota Department of Agriculture is holding free field workshops on the topic on Monday and Tuesday next week near Grand Lake in Rockville.
Enter your number to get our mobile branded app