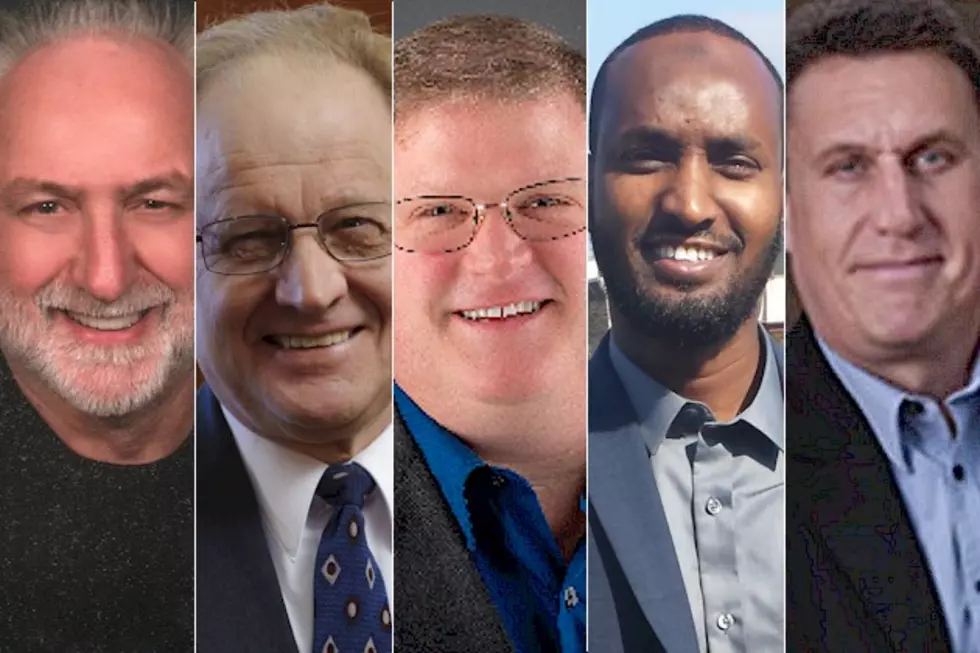 Election 2014: Five Compete for Three Openings in St. Cloud Area School Board [AUDIO]
Bruce Mohs, Jerry Von Korff, Michael Conway, Hassan Abdullahi Yussuf and Peter Hamerlinck
ST. CLOUD AREA SCHOOL BOARD
ST. CLOUD - WJON News is highlighting several of the local races in this year's Election. Today we're highlighting the race for the St. Cloud Area School Board. Michael Conway, Peter Hamerlinck, Bruce Mohs, Jerry Von Korff and Hassan Abdullahi Yussuf are competing for five open seats on the board.
Why Do You Want To Be A Member Of The St. Cloud Area School Board?
What's The Most Important Issue Facing The St. Cloud School District Right Now?
How Do You Think You Can Make A Difference?
Hamerlinck says he can make a difference for the board financially.
Conway says he'll communicate with the public more and make the board more transparent.
Von Korff wants to contiune supporting the changes Superintendent Jett is making.
Yussuf says he'll support Superintendent Jett and will give teachers in the district more freedom to select their curriculum.
Mohs wants to continue to make strong efforts reaching out to the community.
Election Day is November 4th.