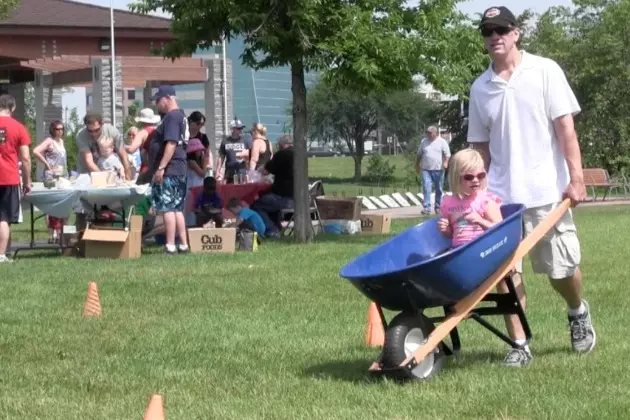 Come Celebrate Fatherhood With District 742 Saturday
Chrissy Gaetke, WJON
ST. CLOUD -- With father's day coming up Sunday, District 742 is inviting the community to their 24th annual celebration of fatherhood at Lake George Saturday.
The event started as a sort of building project that fathers and their kids could take part in. It's now grown to become a community event featuring several different fun-filled events. Tom Schnabel is the coordinator for the event. He says they have a lot for families to do.
"We have various craft and wood projects, wood projects, fishing and paddle boats on Lake George."
Along with those activities, they'll have dancing, music food and beverages. Schnabel says it takes a couple dozen people to pull the event off.
"Through all of the organizations that help out, and staff from District 742, typically somewhere between 25 and 30 people."
Schnabel says they usually see 300 - 400 people attend and hope for similar numbers this year. Registration for the event is not required. The celebration of fatherhood runs from 9:30 a.m. to 12:30 p.m.