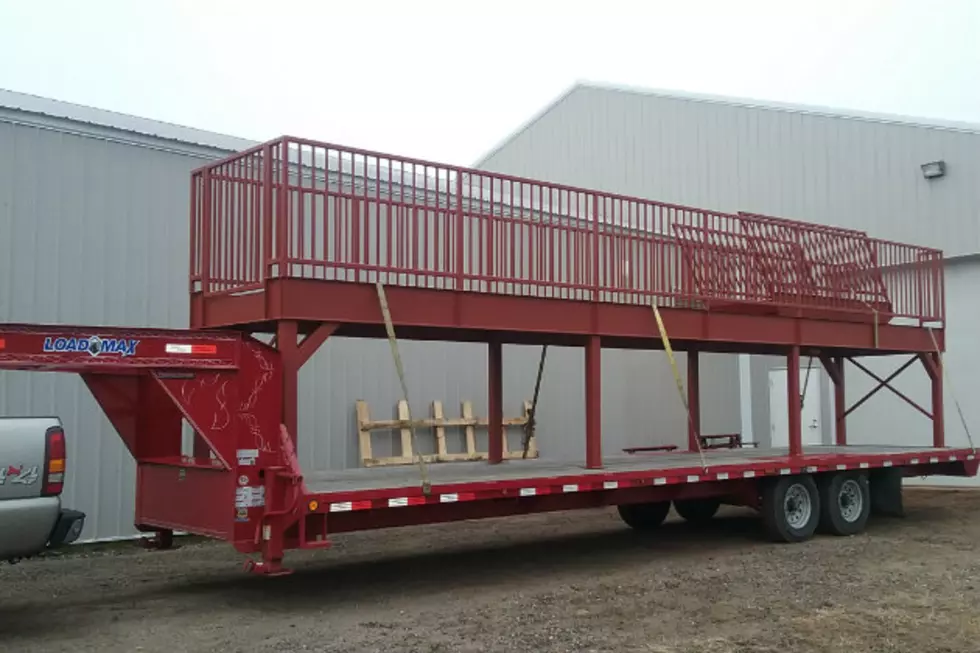 Benton County Sheriff's Office Searches for Stolen Trailer
Benton County Sheriff's Office
FOLEY -- A trailer was stolen from a business in Foley and the Benton County Sheriff's Office is asking for your help to find it.
Sheriff Troy Heck says the trailer was stolen somewhere between last Saturday and Monday at a business near the intersection of Highway 95 and 105th Avenue NE.
The trailer is a 2015 Load Max goose neck flatbed. It is a 30 foot tandem axle trailer with "Load Max" in blue lettering on the tongue and it has a built in tool-box. In the photo the red metal structure strapped to the trailer was not on the trailer when it was stolen.
If you have any information call the Benton County Sheriff's Office at 320-968-7201 or Tri-County Crime Stoppers at 800-255-1301.