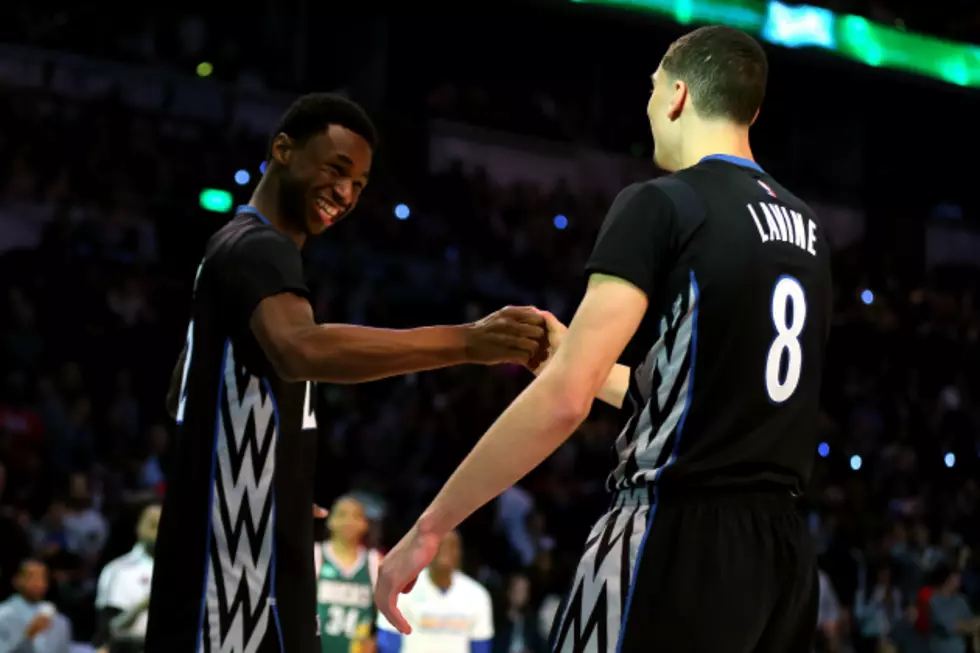 Wiggins, LaVine Earn All-Rookie Team Honors
Getty Images
MINNEAPOLIS -- A pair of Minnesota Timberwolves rookies have earned some NBA honors.
Andrew Wiggins was name to the NBA's All-Rookie first team earlier today (Monday). The selection isn't much of a shock as Wiggins had a fantastic rookie season including winning NBA Rookie of the Year.
He averaged almost 17 points per game in his first year, top among qualifying rookies, and was the only unanimous pick on the first team.
Point guard Zach LaVine also grabbed himself some recognition, earning NBA All-Rookie second team honors. He finished the season with 10.1 points and 3.6 assists per game.
Minnesota was the only club with as many as two players honored.