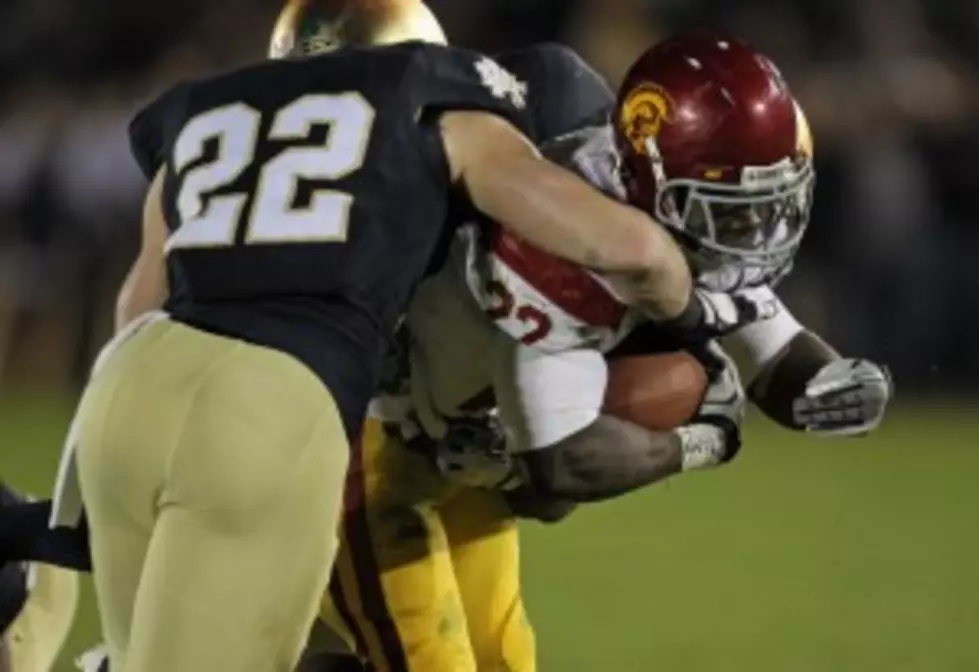 Vikings Trade Up to Draft Safety, Harrison Smith
The Vikings traded back into the first round Thursday night to select safety Harrison Smith from Notre Dame 29th overall.  Minnesota gave Baltimore their 2nd round pick (35th overall) and a 4th round pick (98th overall) to draft Smith.  Smith is a 6'2 213 safety who had 85 tackles for Notre Dame his senior season.  Smith was considered the 2nd best safety in this draft.
The Vikings chose left tackle Matt Kalil of USC with the 4th overall pick in the first round.  Minnesota still has 10 picks remaining in this year's NFL draft.  Minnesota does not have a 2nd round pick now and will chose just once tonight.  The Vikings have a 3rd round pick (66th overall).  Minnesota has 3 4th round picks, 2 5th round picks, 1 6th round pick and 3 7th round picks.  Rounds 4-7 will take place on Saturday.