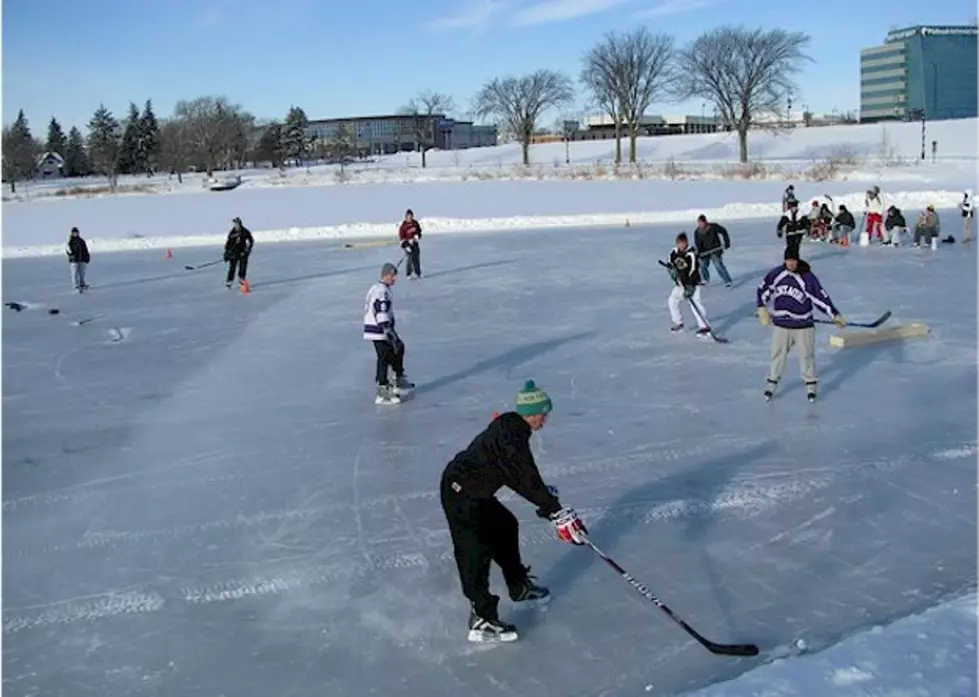 The Granite City Pond Hockey Championship Is Looking To Get Bigger [VIDEO]
Abby Faulkner, WJON News
ST. CLOUD - The 2017 Granite City Pond Hock Championships took place this weekend. The tournament wrapped up Sunday at Lake George.
The event featured multiple rinks and people of all ages, with a few different divisions.
The number of teams have stayed around the same, but organizer Gary Hines says they have their eyes set on a bigger event. "We are looking for more of the public to make it down, our goal is to turn this into a winter festival".
Even if you weren't competing there was a tent with games, food, and a bar. The best part of the tent may be the skate in - and skate out - ability for the athletes.
This was the 6th annual Granite City Pond Hockey Championship. Organizers say they have plans for the 7th annual tournament but are not certain about dates yet.
The Minnesota Youth Foundation is the organizer of the event. They are a non-profit that raises funds to support local youth sports.